Portland Plumbing Services
Offering a Full Range of Installations, Repairs, Inspections, and More to Customers in Vancouver, Beaverton, Tigard, and the Greater Portland Area
If you're a resident of the Greater Portland Area, Environmental Works is here to be your trusted partner in all things plumbing. Our expert team is equipped to handle everything from regular maintenance checks to emergency repairs, ensuring your home or business runs smoothly. We've got you covered with a broad range of services that encompasses everything from drain cleanings and inspections to water heaters and water lines.
We understand how crucial reliable plumbing is to your daily routine. That's why we're committed to providing efficient and effective solutions tailored to your individual needs. With our wide array of specialized and general services, including sewer line, underground tank, and environmental services, we're able to diagnose and treat complex issues that other plumbing services teams might not have the resources to handle.
Let Environmental Works' plumbing services team help you keep your personal environment safe, healthy, and functioning optimally. Call our Portland office at (503) 719-6715 today to request a free estimate!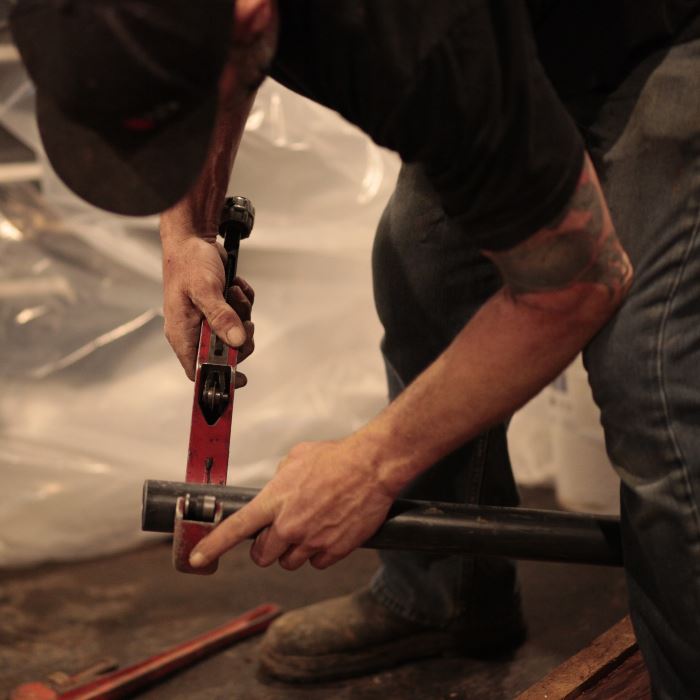 Always Get Your Plumbing Services from Licensed and Insured Professionals
When it comes to plumbing services, it's crucial to entrust your needs to licensed and insured professionals like our team at Environmental Works. A licensed plumber has undergone rigorous training and testing to ensure they are current with the latest industry standards and practices. This level of expertise allows them to accurately diagnose and resolve any plumbing issues you may encounter, from minor repairs to major installations. With a licensed professional, you're much more likely to see quality results that resolve your issues and enhance the longevity and efficiency of your plumbing system.
Being insured is equally crucial. Insurance serves as a safety net, protecting homeowners from any potential liabilities or damages that may occur during service. An insured plumber should have both liability insurance, covering any damages caused during work, and worker's compensation, protecting you from liability should they get hurt on the job.
Ready to get started with Environmental Works? Give us a call at (503) 719-6715 to request a same-day appointment in Portland or any of the surrounding areas!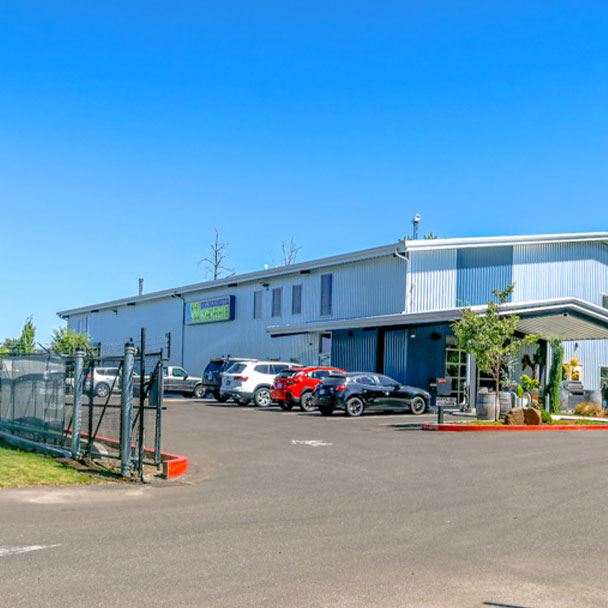 Contact Environmental Works Today!
We Are Ready to Help
A member of our team will be in touch shortly to confirm your contact details or address questions you may have.
Do You Need to Call a Plumber?
Calling a plumber is essential when you notice any irregularities in your plumbing system. This is because minor issues, if left unattended, can rapidly escalate into major problems that may significantly disrupt your daily routine and potentially cause costly damage.
Your plumbing system may need to be serviced if you're noticing:
Consistently slow drains: If your sinks or bathtubs are draining slower than usual, this could be an early sign of a blockage. It's best to address this issue before it becomes a complete blockage or causes other problems with your pipes or sewer line.
Low water pressure: A sudden drop in water pressure is a clear sign of a problem. It could be due to a blockage, a leak, or a problem with your local water supply.
Running toilets: If your toilet is constantly running even when it's not in use, there might be an issue with your toilet's internal workings. This is not only annoying but can also waste a lot of water.
Unusual noises: Strange noises coming from your pipes, such as banging, gurgling, or whistling, can indicate a plumbing problem. These sounds could indicate pipe damage, blockages, or air in the lines.
Discolored water: If your water is any color other than clear, it's time to call a plumber. Discolored water could indicate rust in your pipes or an issue with your water supply.
Remember, it's always better to be safe than sorry when it comes to your plumbing system. If you notice any of these signs, don't hesitate to contact the professionals at Environmental Works for a thorough inspection and reliable repairs.
To request plumbing services in Vancouver, Beaverton, Tigard, or the Greater Portland Area, call Environmental Works at (503) 719-6715!
Hear From Our Happy customer
"A New Loyal Customer"

Environmental Works performed a sewer scope inspection and a radon test for me and made the process very easy, and at the right price. I received a comprehensive and detailed report for the test and inspection right away. Scheduling was a breeze and everyo

- Mark G.

"Professional & Honest"

Sam and Environmental Works did a 5 star job for us. We had a high radon level and they came out and they fixed it in the afternoon. They also saved us thousands of dollars by only doing part of the job they thought they would need to do. We only needed ha

- Patty M.

"No One Better!"

Highly recommended for radon mitigation. They took the time to explain everything. I also tried their plumbing department. Joel was great. Fixed my leaky outdoor faucet fast and reasonably priced.

- Lori S.

"Thanks Environmental Works!"

Installation happened smoothly, with great communication all around. They offer a great, needed service and I feel reassured knowing they will deal with any issues if they arise in the future! Radon Free because of this awesome company!!!

- Michelle M.

"Hunter was absolutely amazing to work with! Very professionally handled my unique situation making sure to cover every angle and make sure it was done right and under warranty. Drew did an awesome job with the repair work…got it done right and so fast."

- Kyle P.

"Thank you all for the excellent job!"

Dwight and the team at EWorks really came through for my clients. We were able to coordinate to get the property sold on time and they saved my clients thousands. I highly recommend them.

- Isac G.

"5 Stars"

Both the managing and the on-site staff who actually installed the radon mitigation system were easy to work with. Specifically, I found them to be easy to communicate with and that they listened to my concerns.

- Diedra C.

"Made Everything Easy for Us"

We had environmental works install a drain line by doing horizontal drilling for a 3" line for 110', install the pipe and connect to existing plumbing that needed the extension. The work was done to our satisfaction in a single day.

- James R.

"Thanks guys!"

I'm super happy with Environmental Works, they were able to get my Radon mitigation system almost immediately. The work was efficient and on time.

- Gustavo D.

"Very Professional and Flexible!"

We were pleased with the way our mitigation system turned out. Our home proved to be somewhat of a challenging one to put in a system in a way that was acceptable to us. The crew worked hard to make it all work out well.

- Sheri S.