Underground Utility Services in Portland, Oregon
Excavations, Installations, and Moe for Our Customers in Vancouver, Beaverton, Tigard, and the Greater Portland Area
Navigating the world of underground utilities can be complex. Whether you're installing a new sewer line, repairing a damaged water line, or relocating a gas line, you need a partner who combines expertise with a commitment to safety and customer satisfaction. That's where Environmental Works steps in. We're here to provide Vancouver, Beaverton, Tigard, and Greater Portland Area customers with reliable and efficient underground utility services, including directional drilling and other types of specialized excavation.
We understand that every underground utility project has unique challenges and needs. Our experienced team is equipped to tackle a wide range of services, from excavations and installations to repairs and maintenance. At Environmental Works, we're not just about getting the job done - we're about getting it done right, going the extra mile in our quest to ensure smooth operations and peace of mind for our clients.
With our comprehensive underground utility services, you can count on quality workmanship, timely execution, and personalized customer service. We're here to make your journey through underground utility projects as seamless and stress-free as possible. So, let's dig into the details together, one project at a time.
To learn more about our underground utility services and request a free estimate, call our Portland office at (503) 719-6715 today!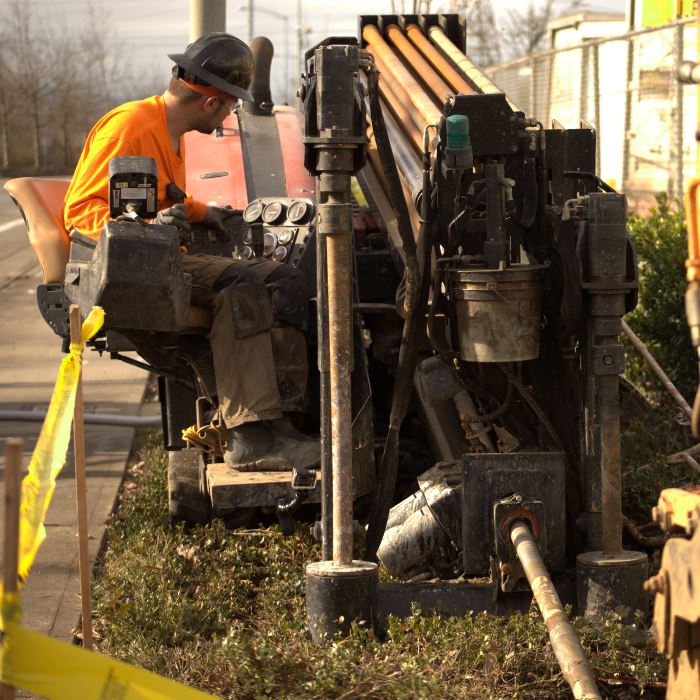 Do You Need a Specialized Contractor for Underground Utilities?
Managing underground utilities is a task that requires specialized skills and knowledge. Unlike other remodeling or construction projects, underground utility work involves elements of risk that can lead to detrimental consequences if not handled correctly. Professionals in this field are trained to navigate these risks and perform tasks efficiently, minimizing disruption to your property.
Our team is well-versed in locating and identifying types of utilities and understanding local code requirements, which is crucial to avoiding costly mistakes or legal issues. And like many specialized contractors, we also have access to the right tools and equipment to carry out the process safely and effectively. Overall, engaging a specialized contractor for your underground utility needs ensures the job is done right the first time, saving you time, money, and potential headaches down the line.
See what makes our Portland team capable of tackling any kind of underground utility job – call us at (503) 719-6715 today!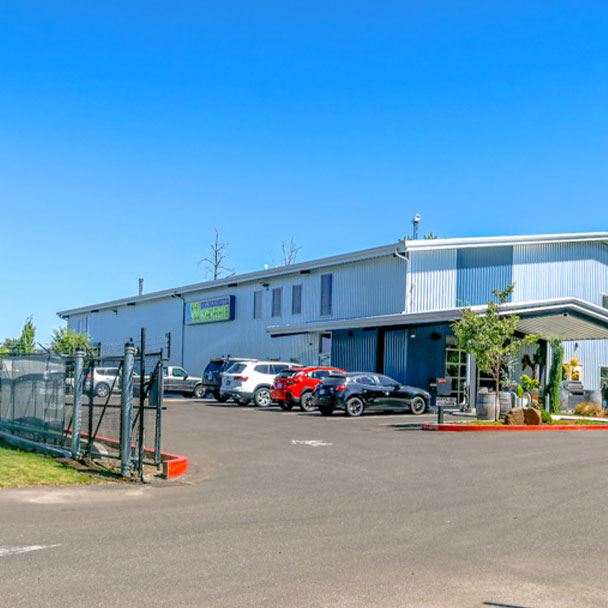 Contact Environmental Works Today!
We Are Ready to Help
A member of our team will be in touch shortly to confirm your contact details or address questions you may have.
Underground Utilities for Commercial and Industrial Customers
At Environmental Works, we're well-versed in handling underground utility projects for a wide range of customers, including commercial and industrial entities. We understand that businesses and organizations need services that align with specific operational requirements and timelines, all while prioritizing safety and minimal disruption to your day-to-day activities.
That's where our expertise comes in. Whether we're installing a new gas line for your industrial facility or repairing a water line at your commercial property, we bring a comprehensive approach, combining state-of-the-art tools and techniques with a deep understanding of commercial and industrial environments. Our goal is simple - to provide efficient, reliable, and hassle-free underground utility services so you can focus on what matters most – running your business. Trust Environmental Works as your partner for all your commercial and industrial underground utility needs.
To request same-day service from our Greater Portland Area underground utilities team, call (503) 719-6715 or contact Environmental Works online today!
Hear From Our Happy customer
"Highly recommend. Thank you!"

Tim came out for our job that included clearing a drain that directs runoff from our driveway. It turned out to be more complicated than anticipated but Tim persevered, even crawling under the deck to get a better take on the situation. Definitely apprecia

- Matthew S.

"Made Everything Easy for Us"

We had environmental works install a drain line by doing horizontal drilling for a 3" line for 110', install the pipe and connect to existing plumbing that needed the extension. The work was done to our satisfaction in a single day.

- James R.

"Thank You, Joel and Team!"

I've been using Environmental Works for years because they're great, and I just discovered something else they do very well--classes to educate homeowners and real estate professionals about the risks and various factors affecting homes when it comes to se

- Corey E.

"Excellent Service!"

This company is great! The lady who took my call listened and made the decision as we planned what to do next. Jeff was prompt, professional, and knowledgeable and told me exactly what I needed to know.

- Lynn L.

"Professional & Honest"

Sam and Environmental Works did a 5 star job for us. We had a high radon level and they came out and they fixed it in the afternoon. They also saved us thousands of dollars by only doing part of the job they thought they would need to do. We only needed ha

- Patty M.

"5 Stars"

Both the managing and the on-site staff who actually installed the radon mitigation system were easy to work with. Specifically, I found them to be easy to communicate with and that they listened to my concerns.

- Diedra C.

"Hunter was absolutely amazing to work with! Very professionally handled my unique situation making sure to cover every angle and make sure it was done right and under warranty. Drew did an awesome job with the repair work…got it done right and so fast."

- Kyle P.

"A New Loyal Customer"

Environmental Works performed a sewer scope inspection and a radon test for me and made the process very easy, and at the right price. I received a comprehensive and detailed report for the test and inspection right away. Scheduling was a breeze and everyo

- Mark G.

"Thanks guys!"

I'm super happy with Environmental Works, they were able to get my Radon mitigation system almost immediately. The work was efficient and on time.

- Gustavo D.

"Thank you all for the excellent job!"

Dwight and the team at EWorks really came through for my clients. We were able to coordinate to get the property sold on time and they saved my clients thousands. I highly recommend them.

- Isac G.