Portland Radon Services
Keeping Your Family Safe From Toxic Radon Gas Exposure Across the Greater Portland Area
"Indoor radon is the second leading cause of lung cancer in the United States and breathing it over prolonged periods can present a significant health risk to families all over the country. It's important to know that this threat is completely preventable. Radon can be detected with a simple test and fixed through well-established venting techniques."
U.S. Surgeon General Health Advisory | January 2005
Our Mission
Environmental Works cares about your indoor air quality and long-term health, which is why we offer complete radon testing and radon mitigation services. Environmental Works specializes in radon testing and mitigation for residential, multi-family, commercial and municipal properties. We've performed thousands of radon tests and mitigated thousands of high exposure buildings throughout Oregon and Southwest Washington. We are an American Association of Radon Scientists and Technologists- National Radon Proficiency Program (AARST-NRPP) certified radon measurement and mitigation contractor. You can rely on our extensive experience in commercial and residential construction and environmental services to complete your project from testing to system design and installation, at a competitive price.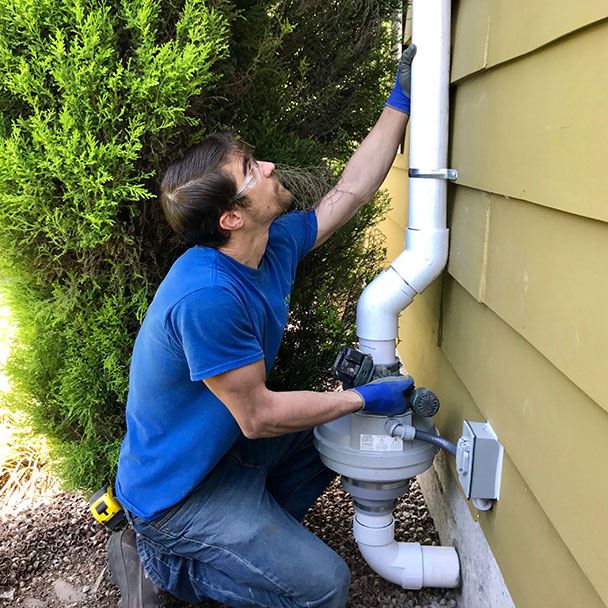 That's Radon Done Right!
Our Radon Services Include:
Residential and real estate radon testing and radon mitigation
Continuous Radon Monitor (CRM) 48hr testing for immediate results
Short-term and long-term radon testing options
Free consultation and project bidding
Complete design build services for residential, commercial, and multifamily projects
Multi-family and large building radon testing surveys and reporting
Multi-family, commercial, new construction radon system installation
Sub-soil and sub-membrane depressurization
Industry leading Lifetime guarantee to reduce levels to below 2.7 pCi/L (WHO action level)
Lifetime performance guarantee on residential systems, and 10 year on commercial
Passive systems guaranteed to reduce radon or we install fans for free!
Commercial Soil Vapor Extraction (SVE) systems for contaminated soils
Free continuing education classes for realtors and community members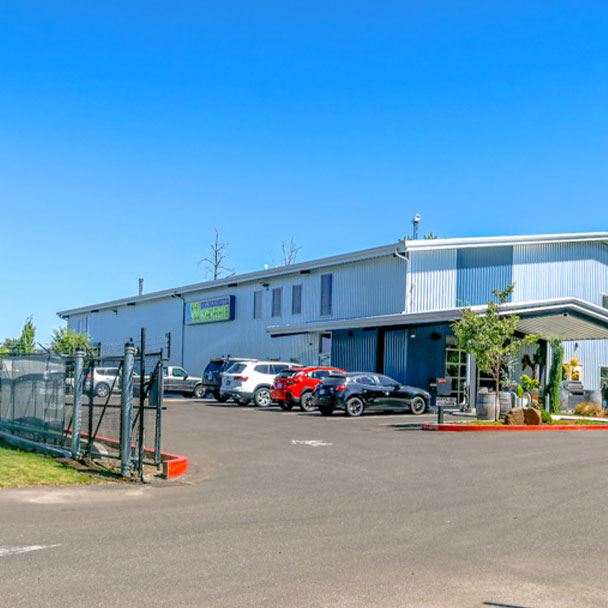 Contact Environmental Works Today!
We Are Ready to Help
A member of our team will be in touch shortly to confirm your contact details or address questions you may have.
Facts About Radon
Radon is an odorless, tasteless and invisible gas produced by the decay of naturally occurring uranium in soil and water
Radon is a form of ionizing radiation and a proven carcinogen
How radon enters the home:

Stack effect: the building acts like a vacuum
Cracks in floors and walls
Construction joints
Gaps around pipes
Cavities inside walls
The water supply or well water

It's estimated that at least 1 in 7 properties in the Portland/Vancouver metro area have elevated radon levels
As many as 50% of the homes in "Hot Spots" including Alameda Ridge in Portland and Mill Plain in Clark County, Washington have radon levels above 4.0 pCi/L
Radon is the second leading cause of lung cancer in the US (it's the leading cause in non-smokers)
Radon kills over 20,000 Americans every year, which is more than drunk drivers and home fires combined
The surgeon general and the EPA recommend that all properties be tested for radon
You want radon tests on homes to be recent, within the past 2 years
If people have renovated or altered their home since they last tested, they should re-test
Winter is the best time to test for radon because the home is all sealed up
When buying a home buyer or buyer's agent should ask about a radon test
Having a radon test already done with favorable results can speed up the sale process
Radon mitigation systems for existing homes and buildings
Environmental Works provides a free radon mitigation system consultation and quote if elevated radon levels have been found. All of our active residential radon systems are guaranteed for a Lifetime to remain below the World Health Organization (WHO) action level of 2.7 pCi/L, and we always design our systems to be as aesthetically pleasing and as quiet as possible.
Using advanced sub-slab pressure testing equipment, we can design and install an effective radon mitigation system while using the quietest and most energy efficient radon fan possible. Our radon fans are made in the USA of high quality materials and are designed specifically for radon reduction and exterior "wet" applications. These continuous radon fans carry a 5 year manufacturer warranty, but typically last 7-10 years with no maintenance. Many of our radon abatement systems can be hidden within the interior of the house and exit the roof like a standard plumbing vent. Exterior systems are installed in an ideal location and may be painted to match existing exterior color. Our systems receive a short-term post mitigation test to insure that they are performing correctly.
Our radon reduction systems are typically "active" systems using a continuous radon fan and vent piping to create a negative pressure under a concrete slab (sub-slab depressurization) under a soil-gas membrane (vapor barrier) in a crawl space (sub-membrane depressurization) or a combination of these systems. Some radon mitigation systems may also be incorporated into a new or existing sump pump when subsurface groundwater is also an issue.
"Passive" radon reduction systems may be sufficient in new construction projects with the option to make them active if radon levels test above the EPA action level of 4.0 pCi/L. Every radon reduction system is designed specifically for your home or building using high quality materials and workmanship.
Hear From Our Happy customer
"Excellent Service!"

This company is great! The lady who took my call listened and made the decision as we planned what to do next. Jeff was prompt, professional, and knowledgeable and told me exactly what I needed to know.

- Lynn L.

"Made Everything Easy for Us"

We had environmental works install a drain line by doing horizontal drilling for a 3" line for 110', install the pipe and connect to existing plumbing that needed the extension. The work was done to our satisfaction in a single day.

- James R.

"Thank You Again"

I'm happy with the service Ework provided and I will definitely be recommending you guys to friends and family! Exceptional service and also, I appreciate you guys for being on time twice! The fair pricing is also what made me become an appreciative custom

- Josh B.

"Pleasure Doing Business & Highly Recommended"

I had the pleasure of working with Dave and others from Environmental Works. Integrity, professionalism, and detail-oriented every step of the way. They were able to work with my budget and time windows, a project completed by the book.

- Nick W.

"Thank you, from a very satisfied customer!"

Environmental Iron Works responded to my request for help the same day. Issue was resolved that day by Joel & Jacob. I appreciate Steve & Colby coordinating this last minute request on a Friday afternoon. Very professional, speedy response for help

- Michelle K.

"Highly Recommend!"

Environmental Works is the best company to work with. Everyone is super friendly and they have amazing customer service. They always text or call to give you test results instantly - which is super helpful in real estate transactions.

- Nikki D.

"Great Service All Around"

Em came out to do a sewer scope, she was early and called to see if she could get started early. She was professional, friendly, and thorough. She even researched our city's code after the scope to let us know a possible issue would not be our respon

- Danielle M.

"Professional & Honest"

Sam and Environmental Works did a 5 star job for us. We had a high radon level and they came out and they fixed it in the afternoon. They also saved us thousands of dollars by only doing part of the job they thought they would need to do. We only needed ha

- Patty M.

"Very Professional and Flexible!"

We were pleased with the way our mitigation system turned out. Our home proved to be somewhat of a challenging one to put in a system in a way that was acceptable to us. The crew worked hard to make it all work out well.

- Sheri S.

"I recommend them highly. Great Job!"

This company was great to work with, I am an older widow and I felt they gave me a very fair bid! They were here when they said did the job and cleaned up as much as they could as they had to dig up some of my yard.

- Jan S.