About Environmental Works
Environmental Works was founded in 2009 by an everyday pair of Environmental Scientists Matthew Lowrance and Joel Migliaccio. Their mission was to create a completely integrated environmental services company that could efficiently execute a full range of environmental projects from assessment to completion.

The philosophy of integration instilled by our founders has allowed tens of thousands of property owners, realtors, developers, contractors and lenders to attain maximum value on key environmental services without having to compromise reliability and service quality.
But it's the principle of getting the job done right with an unparalleled commitment to service that sets Environmental Works apart from the rest. Since those early days in 2009, when the company was just a two-man operation, we've risen to the top of our market. Today we're the number one Environmental Services Company in the Portland Metro Area and growing strong.

We understand that it's never good news to discover poor air quality or that an underground storage tank (left by those before you) poisoned the soil. But it is good news you have Environmental Works to clean it up. Our work is necessary and the positive impact is significant. Not just for today, but for generations to come.

Why Choose Environmental Works?
Serving Fairview, OR Since 2008
We Can Help You Same-Day

Same day appointments often available.

We Offer Financing Options

We make our services affordable with financing options.

Licensed, Insured, Vetted Pros

We make it easy for you to have confidence in the team you call.

Ask About Our Warranty

Talk to our team about our services warranty!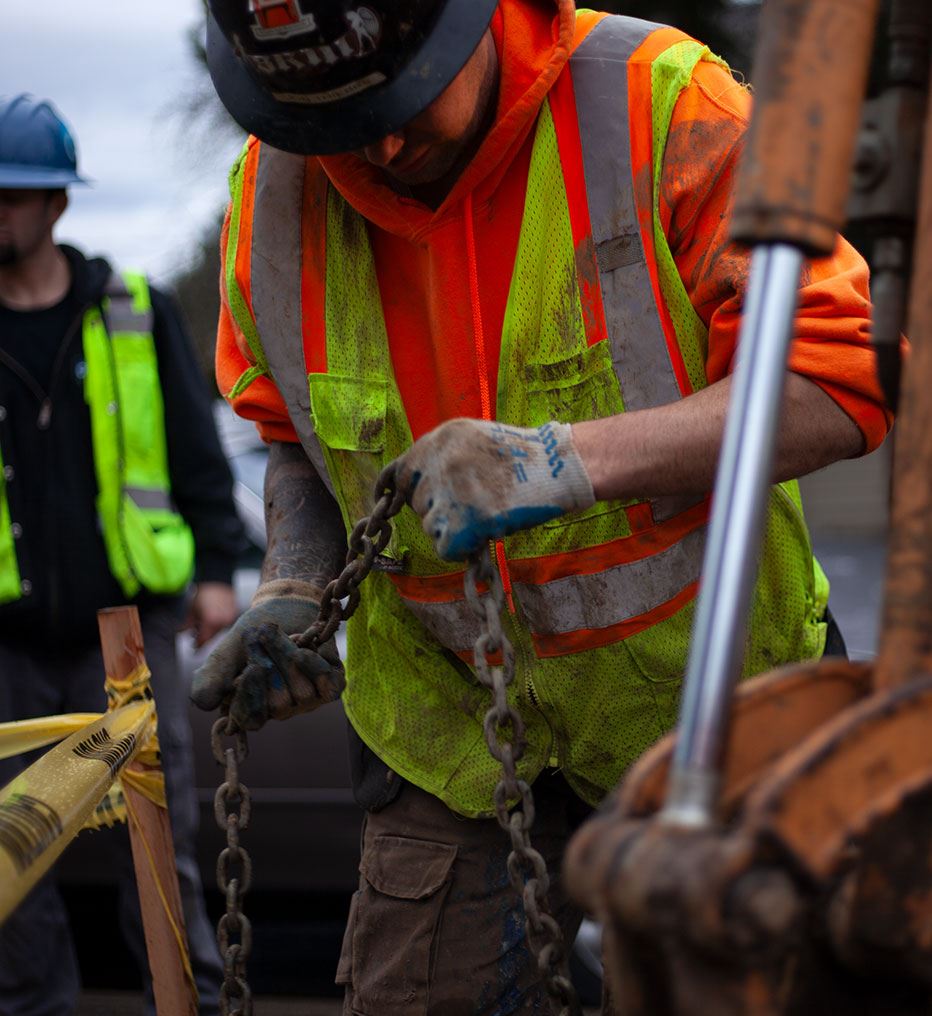 Let's Get Started!
We're ready to tackle any job, whatever the size.
Environmental Works gets the job done right. From residential inspections and mitigations to commercial ESAs and remediation, you can count on us for professional and reliable service.
Our integrated environmental consulting & construction know-how enables you to streamline projects and eliminate the complexities of dealing with multiple contractors to reach a single objective.
We serve the residential, commercial and environmental sectors with the same conviction and care. No job is too big or too small, just give us a call.