Portland Underground Tank Services
Proudly Serving the Greater Portland Area
Licensed by the Oregon Department of Environmental Quality (Odeq), Environmental Works Provides Professional and Reliable Expertise in All Cases of Underground Heating Oil Tank (Hot) And Underground Storage Tank (Ust) Services.
Discovering an underground heating oil tank can lead to unessesary expenses and headaches if you choose the wrong service provider. Our team of licensed HOT and UST environmental scientists will help you navigate the regulatory management of underground tanks, soil cleanup and site closure.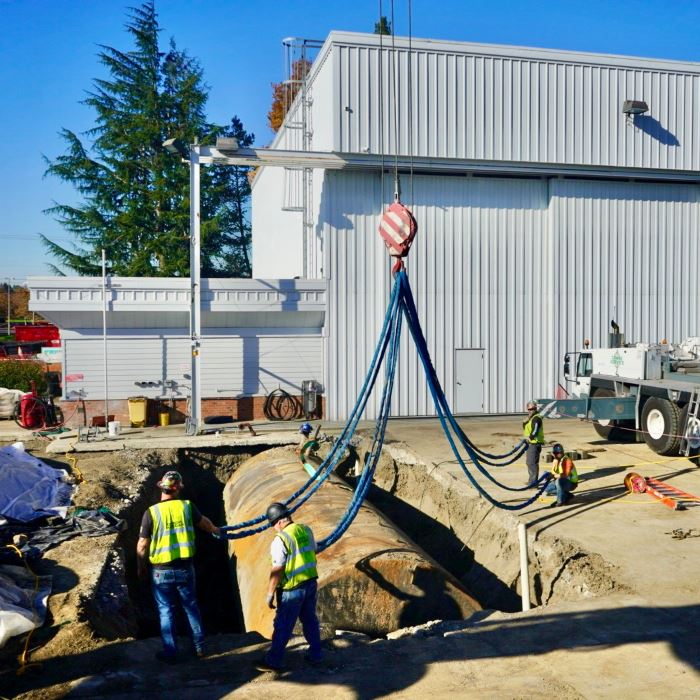 Location to Decommission Services Done Right
Oil Tank Services
Our ODEQ licensed professionals will help you navigate the complex world of underground heating oil tanks and get the job done right.
Oil Tank Removal - Underground heating oil tank removal, decommission, soil samples from the #1 environmental services company serving the Portland Metro area.
Tank Locating - If there's a tank we'll find it. Schedule a heating oil tank inspection with Environmental Works and get the job done right.
Oil Tank Decommissioning - Being proactive in decommissioning your oil tank can help prevent potential damage to your property and the environment. Trust Environmental Works to handle the process with utmost care and professionalism.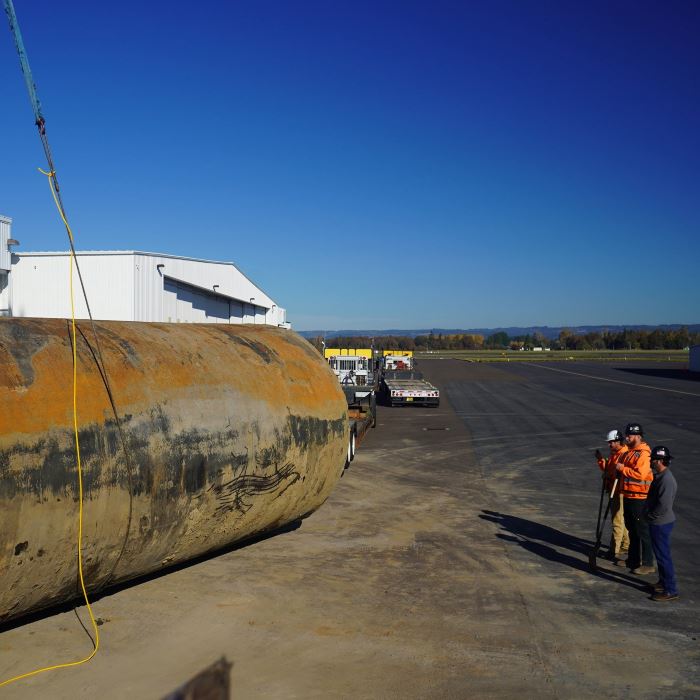 Contact Environmental Works Today!
We Are Ready to Help
A member of our team will be in touch shortly to confirm your contact details or address questions you may have.
Hear From Our Happy customer
"Highly Recommend!"

Environmental Works is the best company to work with. Everyone is super friendly and they have amazing customer service. They always text or call to give you test results instantly - which is super helpful in real estate transactions.

- Nikki D.

"Made Everything Easy for Us"

We had environmental works install a drain line by doing horizontal drilling for a 3" line for 110', install the pipe and connect to existing plumbing that needed the extension. The work was done to our satisfaction in a single day.

- James R.

"Very Professional and Flexible!"

We were pleased with the way our mitigation system turned out. Our home proved to be somewhat of a challenging one to put in a system in a way that was acceptable to us. The crew worked hard to make it all work out well.

- Sheri S.

"Hunter was absolutely amazing to work with! Very professionally handled my unique situation making sure to cover every angle and make sure it was done right and under warranty. Drew did an awesome job with the repair work…got it done right and so fast."

- Kyle P.

"Thanks Environmental Works!"

Installation happened smoothly, with great communication all around. They offer a great, needed service and I feel reassured knowing they will deal with any issues if they arise in the future! Radon Free because of this awesome company!!!

- Michelle M.

"Loved working with Environmental Works! They are professional, easy to work with, and are always on time! Price is very good too! I will definitely recommend them to any homeowner."

- Jane B.

"Thank You, Joel and Team!"

I've been using Environmental Works for years because they're great, and I just discovered something else they do very well--classes to educate homeowners and real estate professionals about the risks and various factors affecting homes when it comes to se

- Corey E.

"A New Loyal Customer"

Environmental Works performed a sewer scope inspection and a radon test for me and made the process very easy, and at the right price. I received a comprehensive and detailed report for the test and inspection right away. Scheduling was a breeze and everyo

- Mark G.

"Pleasure Doing Business & Highly Recommended"

I had the pleasure of working with Dave and others from Environmental Works. Integrity, professionalism, and detail-oriented every step of the way. They were able to work with my budget and time windows, a project completed by the book.

- Nick W.

"Professional & Honest"

Sam and Environmental Works did a 5 star job for us. We had a high radon level and they came out and they fixed it in the afternoon. They also saved us thousands of dollars by only doing part of the job they thought they would need to do. We only needed ha

- Patty M.