Sewer Services
in Portland
Proudly Serving Tigard, Vancouver, and
the Greater Portland Area
At Environmental Works, we pride ourselves on delivering exceptional sewer services for both residential and commercial clients across the greater Portland area. With state-of-the-art technology and a team of sewer system experts, we inspect, repair, and install sewer lines with unmatched precision.
As you explore our Sewer Services, you'll find our offerings include sewer inspections, professional repairs, commercial solutions, and our expertise in trenchless sewer repair.
Environmental Works is your trusted partner for all sewer-related concerns, offering reliability, efficiency, and excellence in every service we provide.
Don't wait - call (503) 719-6715 today and let us take care of your sewer service needs promptly and professionally. Your satisfaction is our priority.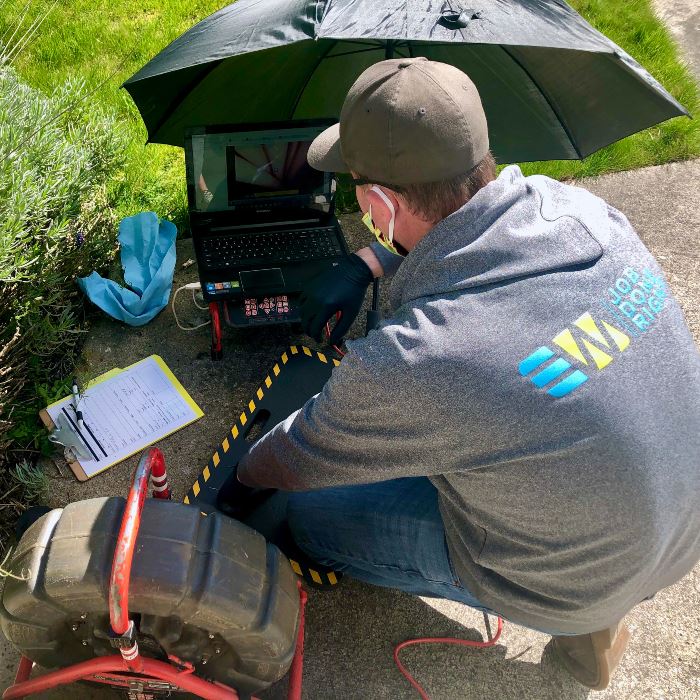 Inspections, Repairs,
& More
Our commitment to integrity means we never sell unnecessary repairs or overlook critical issues; we simply get the job done right. Explore our comprehensive sewer services:
1. Sewer Inspection
Environmental Works utilizes the most advanced sewer inspection technology available to identify issues in real-time, ensuring a thorough understanding of your sewer system's condition and the best course of action to take.
2. Sewer Repair
Whether it's a minor repair or a complete sewer line replacement, Environmental Works has the expertise and professional solutions to address any sewer-related issues. Contact us today to learn how we can assist you in restoring the functionality of your sewer system.
3. Trenchless Sewer Repair
Environmental Works is at the forefront of trenchless sewer repair technology, utilizing cutting-edge sewer bursting and horizontal directional drilling methods. These innovative techniques allow us to complete sewer repairs with minimal disruption and environmental impact. Trust us to get the job done efficiently and effectively.
Discover the Environmental Works difference when it comes to sewer services, where we combine expertise, advanced technology, and a commitment to excellence to ensure the job is done right the first time.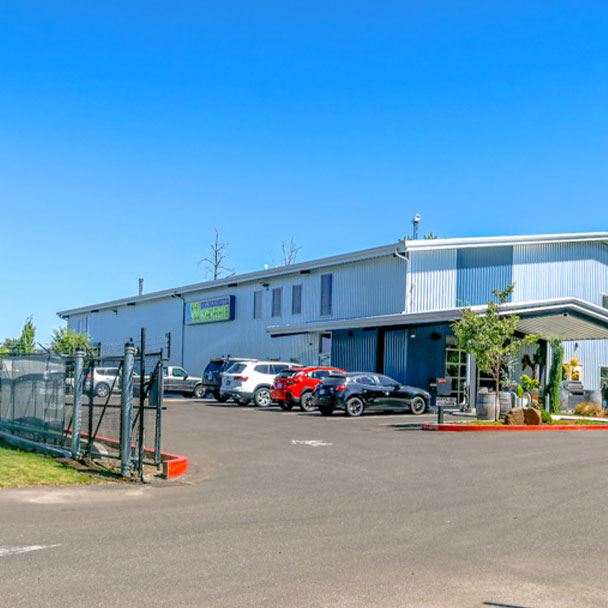 Contact Environmental Works Today!
We Are Ready to Help
A member of our team will be in touch shortly to confirm your contact details or address questions you may have.
Commercial Sewer Services
For commercial enterprises in the Portland area, Environmental Works offers a specialized suite of services tailored to meet the unique demands of businesses. Our commercial sewer services encompass:
Industrial Sewer Solutions: We understand that industrial facilities have distinct sewer requirements. Environmental Works can handle the most challenging industrial sewer repair and maintenance tasks, ensuring your operations run smoothly.
Restaurant and Hospitality: Restaurants and hospitality businesses rely heavily on proper sewer systems. We offer specialized services to keep your establishment's sewer lines in perfect working order, preventing any disruptions to your customers' experience.
Shopping Centers and Retail: A well-functioning sewer system is essential for shopping centers and retail businesses. We provide fast, effective solutions to address sewer issues, minimizing any impact on your customers and tenants.
Office Buildings: Office buildings need a reliable sewer system to maintain a comfortable work environment. Environmental Works offers professional sewer services to address any problems swiftly, allowing your business to operate seamlessly.
Municipal and Public Projects: We have the capacity to manage large-scale municipal sewer projects, providing the expertise and equipment necessary for success in projects of all sizes.
Our experienced team is dedicated to meeting the unique needs of commercial clients, ensuring that sewer issues are addressed promptly and professionally. Don't hesitate to reach out to us today for a consultation and find out how Environmental Works can keep your business running smoothly. Your satisfaction is our priority.
Hear From Our Happy customer
"Excellent Service!"

This company is great! The lady who took my call listened and made the decision as we planned what to do next. Jeff was prompt, professional, and knowledgeable and told me exactly what I needed to know.

- Lynn L.

"Made Everything Easy for Us"

We had environmental works install a drain line by doing horizontal drilling for a 3" line for 110', install the pipe and connect to existing plumbing that needed the extension. The work was done to our satisfaction in a single day.

- James R.

"5 Stars"

Both the managing and the on-site staff who actually installed the radon mitigation system were easy to work with. Specifically, I found them to be easy to communicate with and that they listened to my concerns.

- Diedra C.

"Very Professional and Flexible!"

We were pleased with the way our mitigation system turned out. Our home proved to be somewhat of a challenging one to put in a system in a way that was acceptable to us. The crew worked hard to make it all work out well.

- Sheri S.

"Highly Recommend!"

Environmental Works is the best company to work with. Everyone is super friendly and they have amazing customer service. They always text or call to give you test results instantly - which is super helpful in real estate transactions.

- Nikki D.

"Thank you, from a very satisfied customer!"

Environmental Iron Works responded to my request for help the same day. Issue was resolved that day by Joel & Jacob. I appreciate Steve & Colby coordinating this last minute request on a Friday afternoon. Very professional, speedy response for help

- Michelle K.

"A New Loyal Customer"

Environmental Works performed a sewer scope inspection and a radon test for me and made the process very easy, and at the right price. I received a comprehensive and detailed report for the test and inspection right away. Scheduling was a breeze and everyo

- Mark G.

"10/10 Amazing Company to Work With!"

I truly would recommend this company to anyone- specifically because of the customer service and value I received having Joe come on site. Joe at Environmental Works went way above and beyond helping me locate a very a hard to find tank in the backyard.

- Alex M.

"Hunter was absolutely amazing to work with! Very professionally handled my unique situation making sure to cover every angle and make sure it was done right and under warranty. Drew did an awesome job with the repair work…got it done right and so fast."

- Kyle P.

"Loved working with Environmental Works! They are professional, easy to work with, and are always on time! Price is very good too! I will definitely recommend them to any homeowner."

- Jane B.