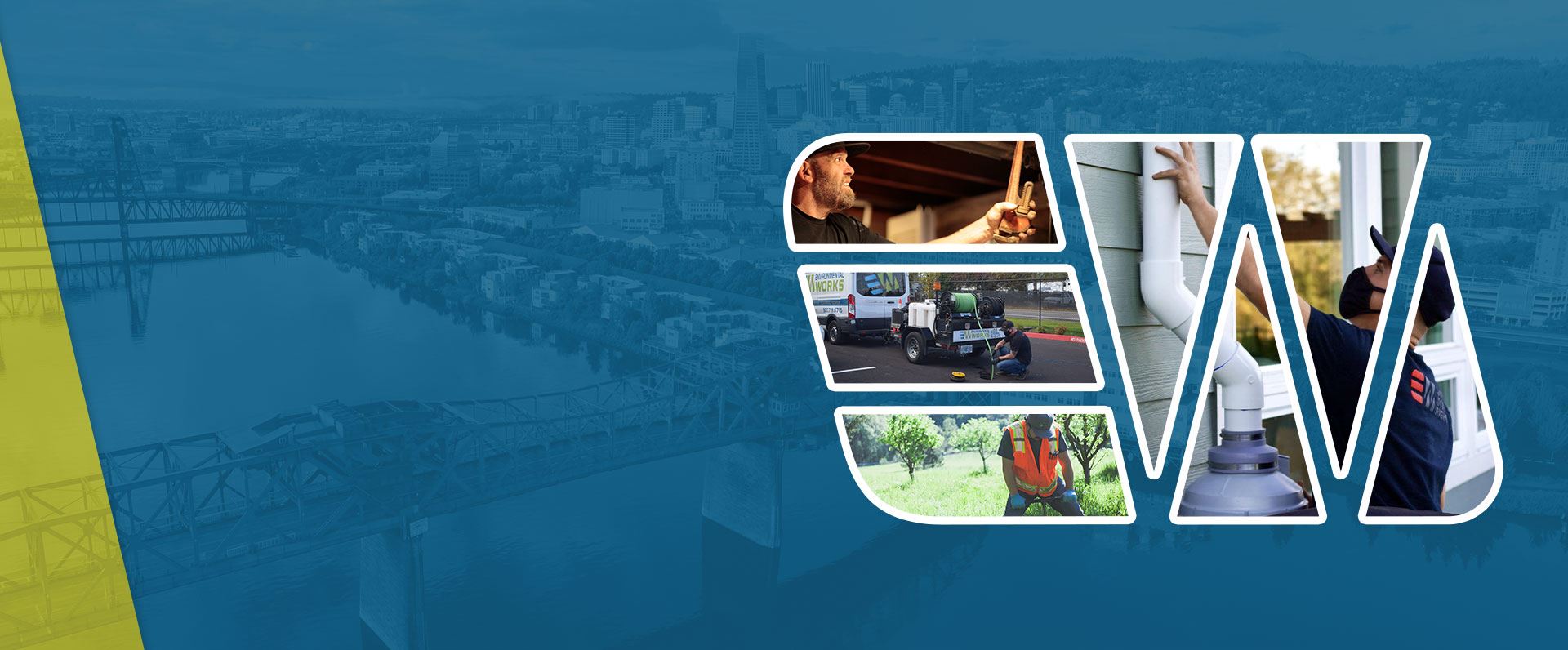 We Solve Environmental Problems From Start to Finish
JOB DONE RIGHT.
Proudly Providing Top-Tier Plumbing, Sewer, Environmental, Radon, Tank, and Underground Utility Services Across the Greater Portland Area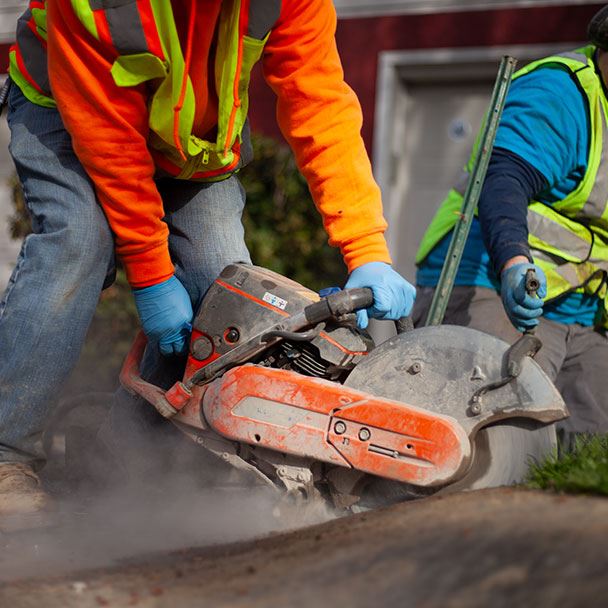 Portland Environmental Services
Plumbing, Sewer & Underground Tank Care in the Greater Portland Area
Your property's environmental impact issues can be a lot more complicated than most people think. It's not just about testing for leaks, cleaning drains, and replacing pipes; comprehensive care can involve everything from regular inspections to mitigating potential hazards like radon.
At Environmental Works, we're a team of full-service environmental service professionals who deliver a comprehensive range of plumbing, sewer, and environmental solutions for homes and businesses. Since 2008, we've been proud to serve communities throughout the Portland area, including Vancouver, Beaverton, Tigard, and more.
We believe in a holistic approach to addressing your property's needs. Whether our customers come to us, we strive to make sure that their core needs are taken care of. Whether that means conducting a repair or inspection on their plumbing system, testing your property for the presence of toxic substances, or making sure that any underground oil tanks are properly decommissioned, we are capable of handling all of these unique yet crucial tasks. We even offer consultation services to ensure your environmental challenges are addressed in a way that is efficient, effective, and compliant with all laws and local building codes.
To learn about all the services our Portland team offers and request your free estimate, call Environmental Works at (503) 719-6715 today!
Why Choose Environmental Works?
With Environmental Works, you're not just a client – you're family. We value doing the job right the first time, offering free estimates, same-day services when possible, and flexible financing and payment plans to suit your budget. Let us help you solve problems in both natural and constructed environments, because we've made it our mission to keep your property working smoothly and staying healthy.
We Can Help You Same-Day

Same day appointments often available.

We Offer Financing Options

We make our services affordable with financing options.

Licensed, Insured, Vetted Pros

We make it easy for you to have confidence in the team you call.

Ask About Our Warranty

Talk to our team about our services warranty!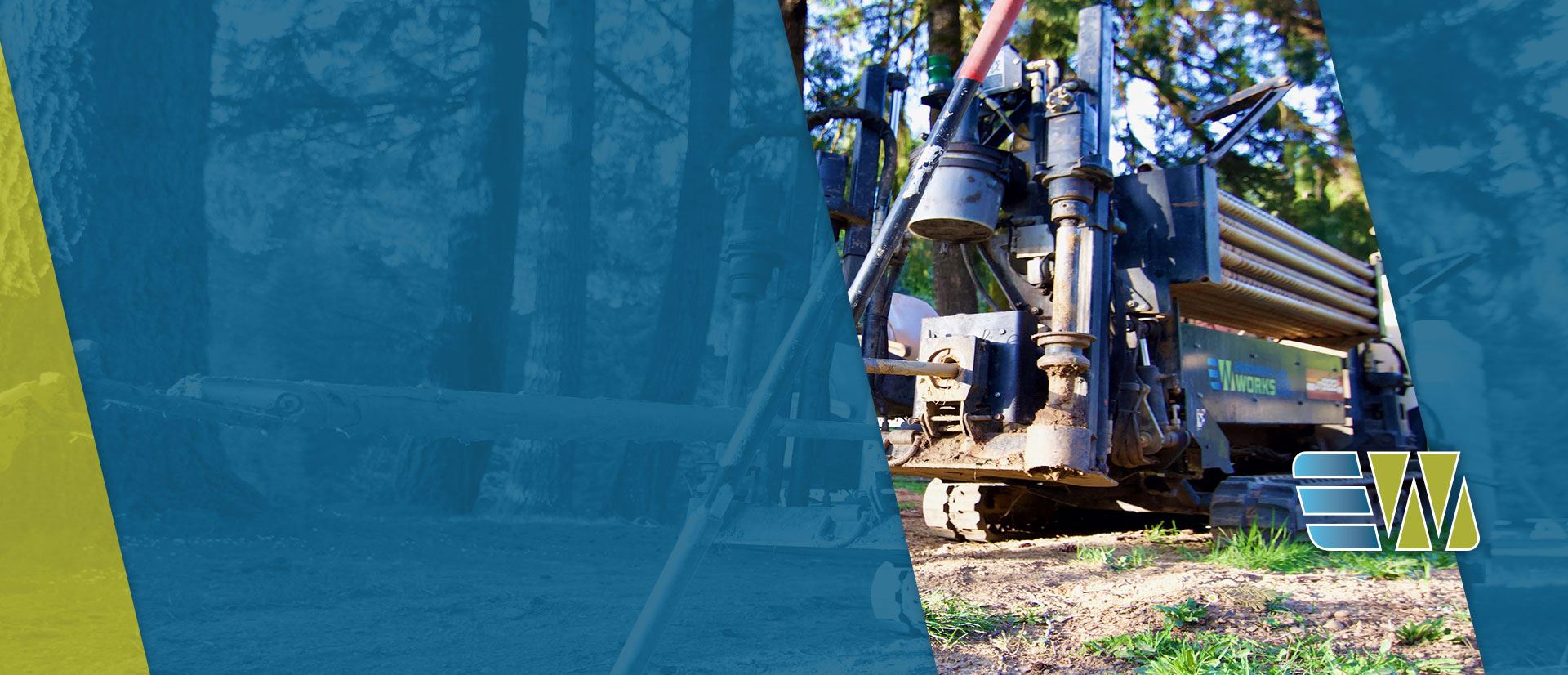 Happy Customers in Your Neighborhood
Hear From Our Past Customers
"Highly recommend. Thank you!"

Tim came out for our job that included clearing a drain that directs runoff from our driveway. It turned out to be more complicated than anticipated but Tim persevered, even crawling under the deck to get a better take on the situation. Definitely apprecia

- Matthew S.

"Professional & Honest"

Sam and Environmental Works did a 5 star job for us. We had a high radon level and they came out and they fixed it in the afternoon. They also saved us thousands of dollars by only doing part of the job they thought they would need to do. We only needed ha

- Patty M.

"10/10 Amazing Company to Work With!"

I truly would recommend this company to anyone- specifically because of the customer service and value I received having Joe come on site. Joe at Environmental Works went way above and beyond helping me locate a very a hard to find tank in the backyard.

- Alex M.

"Thank You, Joel and Team!"

I've been using Environmental Works for years because they're great, and I just discovered something else they do very well--classes to educate homeowners and real estate professionals about the risks and various factors affecting homes when it comes to se

- Corey E.

"5 Stars"

Both the managing and the on-site staff who actually installed the radon mitigation system were easy to work with. Specifically, I found them to be easy to communicate with and that they listened to my concerns.

- Diedra C.

"I recommend them highly. Great Job!"

This company was great to work with, I am an older widow and I felt they gave me a very fair bid! They were here when they said did the job and cleaned up as much as they could as they had to dig up some of my yard.

- Jan S.

"Thank you all for the excellent job!"

Dwight and the team at EWorks really came through for my clients. We were able to coordinate to get the property sold on time and they saved my clients thousands. I highly recommend them.

- Isac G.

"Very Professional and Flexible!"

We were pleased with the way our mitigation system turned out. Our home proved to be somewhat of a challenging one to put in a system in a way that was acceptable to us. The crew worked hard to make it all work out well.

- Sheri S.

"Thank You Again"

I'm happy with the service Ework provided and I will definitely be recommending you guys to friends and family! Exceptional service and also, I appreciate you guys for being on time twice! The fair pricing is also what made me become an appreciative custom

- Josh B.
Stay Up to Date with
Environmental Works
Want all the latest news or updates? Browse through our blog to read our most recent posts and featured articles.