Pipe Lining Services in Portland
A Fast and Effective Way for Customers in Vancouver, Beaverton, Tigard, and the Greater Portland Area to Refurbish Their Pipes
With Environmental Works, refurbishing your pipes has never been easier or more efficient, thanks to our top-notch pipe lining services. Pipe lining, also known as cured-in-place pipe installation, is a fast, effective, and minimally invasive way to repair damaged pipes, saving you from the hassle and expense of traditional pipe replacement methods.
Whether your pipes need a minor repair or a major refurbishment, our licensed and insured professionals bring their expertise to every job, ensuring a smooth and successful pipe lining process. From Vancouver to Beaverton, Tigard, and the Greater Portland Area, we've got your pipe lining needs covered.
What Are Cured-In-Place Pipes?
Cured-in-place pipes, often called CIPP, are a revolutionary method in pipe repair and rehabilitation created through the trenchless process of pipe lining. This technique involves creating a new pipe within the existing damaged one.
A resin-saturated felt tube made of polyester is inserted or pulled into the damaged pipe and then inflated. Once in place, the resin cures, hardening to form a tight-fitting, corrosion-resistant new pipe within the old one. This new pipe is seamless and durable, significantly reducing the likelihood of future leaks and root intrusion.
The beauty of the CIPP method is that it requires no digging or excavation, making it a trenchless technology. This means it causes minimal disruption to your property and daily routine and is far quicker and more cost effective than traditional pipe repair methods. It's an excellent option for repairing aged, cracked, or leaking pipes and can even adapt to changes in pipe diameter or direction. With CIPP, your pipes can be rehabilitated with minimal fuss, extending their lifespan and improving flow capacity.
To request a free pipe lining estimate, call our Portland pipe lining and CIPP technicians at (503) 719-6715 today!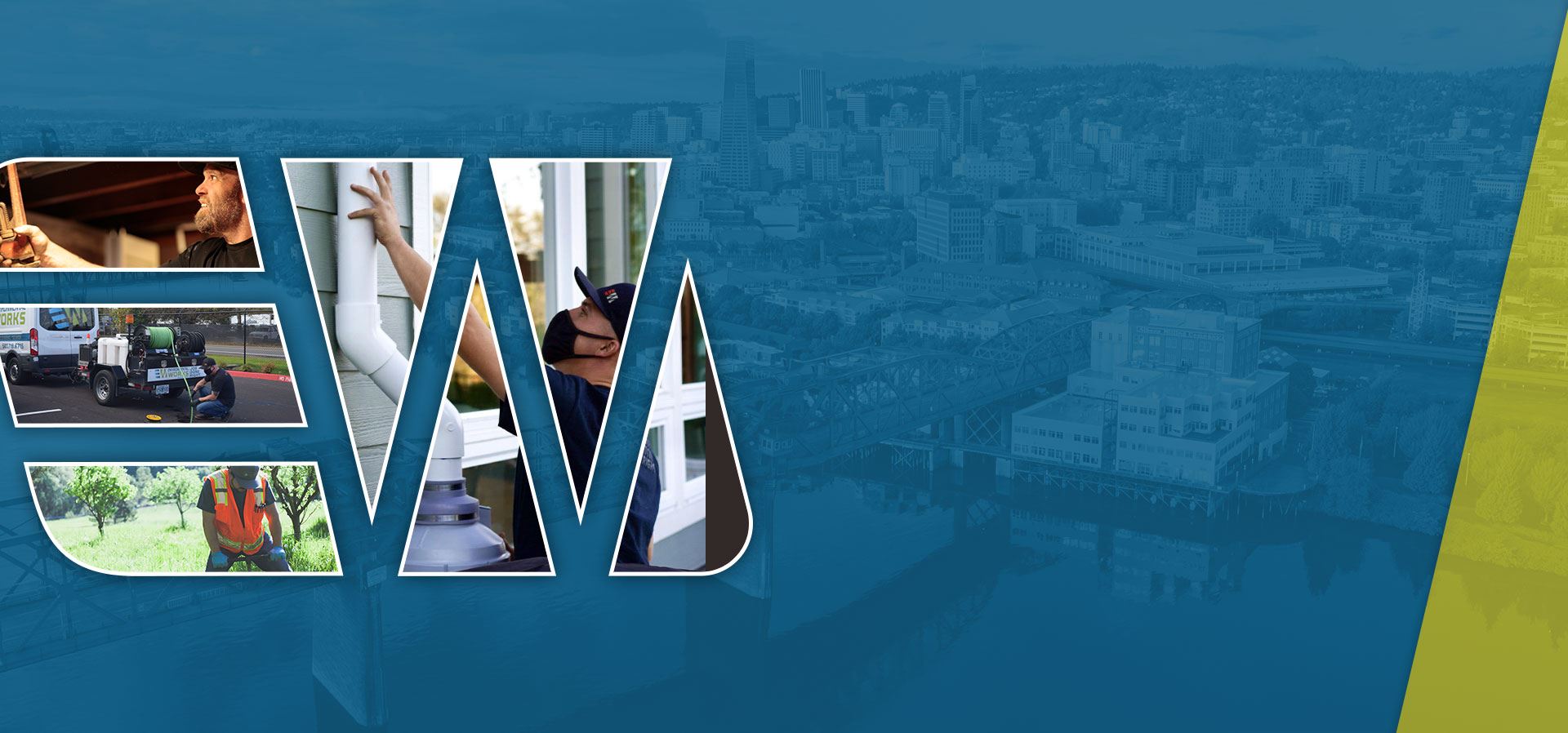 Happy Customers in Your Neighborhood
Hear From Our Past Customers
"Thanks Environmental Works!"

Installation happened smoothly, with great communication all around. They offer a great, needed service and I feel reassured knowing they will deal with any issues if they arise in the future! Radon Free because of this awesome company!!!

- Michelle M.

"Made Everything Easy for Us"

We had environmental works install a drain line by doing horizontal drilling for a 3" line for 110', install the pipe and connect to existing plumbing that needed the extension. The work was done to our satisfaction in a single day.

- James R.

"Highly recommend. Thank you!"

Tim came out for our job that included clearing a drain that directs runoff from our driveway. It turned out to be more complicated than anticipated but Tim persevered, even crawling under the deck to get a better take on the situation. Definitely apprecia

- Matthew S.

"Very Professional and Flexible!"

We were pleased with the way our mitigation system turned out. Our home proved to be somewhat of a challenging one to put in a system in a way that was acceptable to us. The crew worked hard to make it all work out well.

- Sheri S.

"A New Loyal Customer"

Environmental Works performed a sewer scope inspection and a radon test for me and made the process very easy, and at the right price. I received a comprehensive and detailed report for the test and inspection right away. Scheduling was a breeze and everyo

- Mark G.

"Thank You, Joel and Team!"

I've been using Environmental Works for years because they're great, and I just discovered something else they do very well--classes to educate homeowners and real estate professionals about the risks and various factors affecting homes when it comes to se

- Corey E.

"Pleasure Doing Business & Highly Recommended"

I had the pleasure of working with Dave and others from Environmental Works. Integrity, professionalism, and detail-oriented every step of the way. They were able to work with my budget and time windows, a project completed by the book.

- Nick W.

"Great Service All Around"

Em came out to do a sewer scope, she was early and called to see if she could get started early. She was professional, friendly, and thorough. She even researched our city's code after the scope to let us know a possible issue would not be our respon

- Danielle M.

"I recommend them highly. Great Job!"

This company was great to work with, I am an older widow and I felt they gave me a very fair bid! They were here when they said did the job and cleaned up as much as they could as they had to dig up some of my yard.

- Jan S.
Stay Up to Date with
Environmental Works
Want all the latest news or updates? Browse through our blog to read our most recent posts and featured articles.