Portland Water Heater Services
Ensuring a Steady Supply of Hot Water for Our Customers in Vancouver, Beaverton, Tigard, and the Greater Portland Area
You need a functional water heater to support numerous everyday tasks, including cleaning and eating. At Environmental Works, we understand that hot water is not something that our customers want to live without. Our team of licensed and insured professionals is here to provide expert water heater services, including installation, repair, and maintenance, to our valued customers in Vancouver, Beaverton, Tigard, and the Greater Portland Area. We're committed to delivering high-quality, efficient solutions that meet your specific needs and enhance your comfort.
We can help you with a water heater that's:
Not providing you with enough hot water: If your water heater isn't providing enough hot water, we can diagnose the problem and recommend the best solution.
Inconsistent: Sudden shifts in water temperature or pressure can be a sign of a water heater issue.
Leaking: A leak can lead to water damage and decreased efficiency. We can locate and repair the leak to prevent further issues.
Noisy: Unusual sounds like banging, crackling, or rumbling coming from your water heater could indicate a problem.
Old: If your water heater is old or constantly breaking down, we can help you choose and install a new, energy-efficient model. We can even help you upgrade to a tankless model if that fits your needs best.
Don't settle for cold showers – let our Portland water heater services team give you the steady supply of hot water you deserve.
To request your free water heater installation, replacement, or repair estimate, call Environmental Works at (503) 719-6715!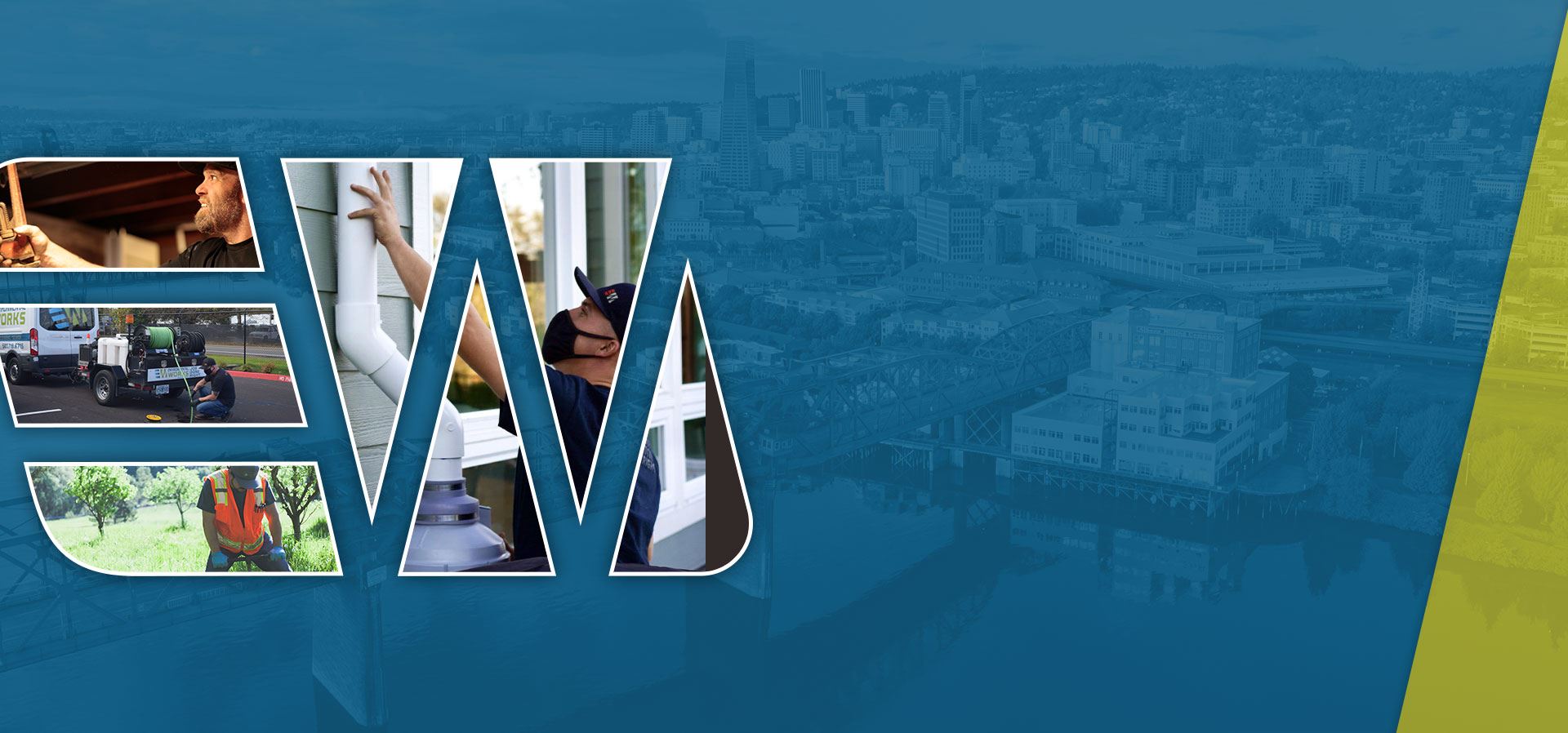 Happy Customers in Your Neighborhood
Hear From Our Past Customers
"Great Service All Around"

Em came out to do a sewer scope, she was early and called to see if she could get started early. She was professional, friendly, and thorough. She even researched our city's code after the scope to let us know a possible issue would not be our respon

- Danielle M.

"Highly recommend. Thank you!"

Tim came out for our job that included clearing a drain that directs runoff from our driveway. It turned out to be more complicated than anticipated but Tim persevered, even crawling under the deck to get a better take on the situation. Definitely apprecia

- Matthew S.

"Hunter was absolutely amazing to work with! Very professionally handled my unique situation making sure to cover every angle and make sure it was done right and under warranty. Drew did an awesome job with the repair work…got it done right and so fast."

- Kyle P.

"Pleasure Doing Business & Highly Recommended"

I had the pleasure of working with Dave and others from Environmental Works. Integrity, professionalism, and detail-oriented every step of the way. They were able to work with my budget and time windows, a project completed by the book.

- Nick W.

"Thanks guys!"

I'm super happy with Environmental Works, they were able to get my Radon mitigation system almost immediately. The work was efficient and on time.

- Gustavo D.

"Thank you, from a very satisfied customer!"

Environmental Iron Works responded to my request for help the same day. Issue was resolved that day by Joel & Jacob. I appreciate Steve & Colby coordinating this last minute request on a Friday afternoon. Very professional, speedy response for help

- Michelle K.

"Highly Recommend!"

Environmental Works is the best company to work with. Everyone is super friendly and they have amazing customer service. They always text or call to give you test results instantly - which is super helpful in real estate transactions.

- Nikki D.

"Thank you all for the excellent job!"

Dwight and the team at EWorks really came through for my clients. We were able to coordinate to get the property sold on time and they saved my clients thousands. I highly recommend them.

- Isac G.

"Thank You, Joel and Team!"

I've been using Environmental Works for years because they're great, and I just discovered something else they do very well--classes to educate homeowners and real estate professionals about the risks and various factors affecting homes when it comes to se

- Corey E.
Stay Up to Date with
Environmental Works
Want all the latest news or updates? Browse through our blog to read our most recent posts and featured articles.