Portland Water Line Services
Water Line Installations, Repairs, and Replacements for Customers in Vancouver, Beaverton, Tigard, and the Greater Portland Area
No plumbing system is complete without a reliable, functional water line. As experienced residential and commercial plumbers, the technicians at Environmental Works know what it takes to install, repair, and replace these essential components for our customers in the Greater Portland area and beyond.
Our licensed and insured professionals are committed to ensuring you have a reliable and efficient water supply from a functional and durable water line. Using our wealth of training and experience, we strive to diagnose and resolve every water line issue that our customers encounter with accuracy and care.
Call our team for help with your water line if you're noticing:
An unexplained increase in your water bill: A sudden and unexplained surge in your water bill could indicate a leak in your water line.
Soggy or wet spots in your yard: If you notice any unusually wet or soggy areas in your yard, it could be a sign of water line leakage.
Low water pressure: Persistent low water pressure throughout your property can indicate a problem with your water line.
Discolored water: If your tap water is consistently discolored, it may be a sign of pipe corrosion.
Unusual sounds: Unusual sounds such as bubbling or whistling coming from your plumbing system could indicate a water line issue.
Whether you need help installing a brand-new water line, replacing an old one, or repairing a broken one, the team at Environmental Services has got you covered.
Call our Portland water line services team at (503) 719-6715 today to request a free estimate or same-day service appointment!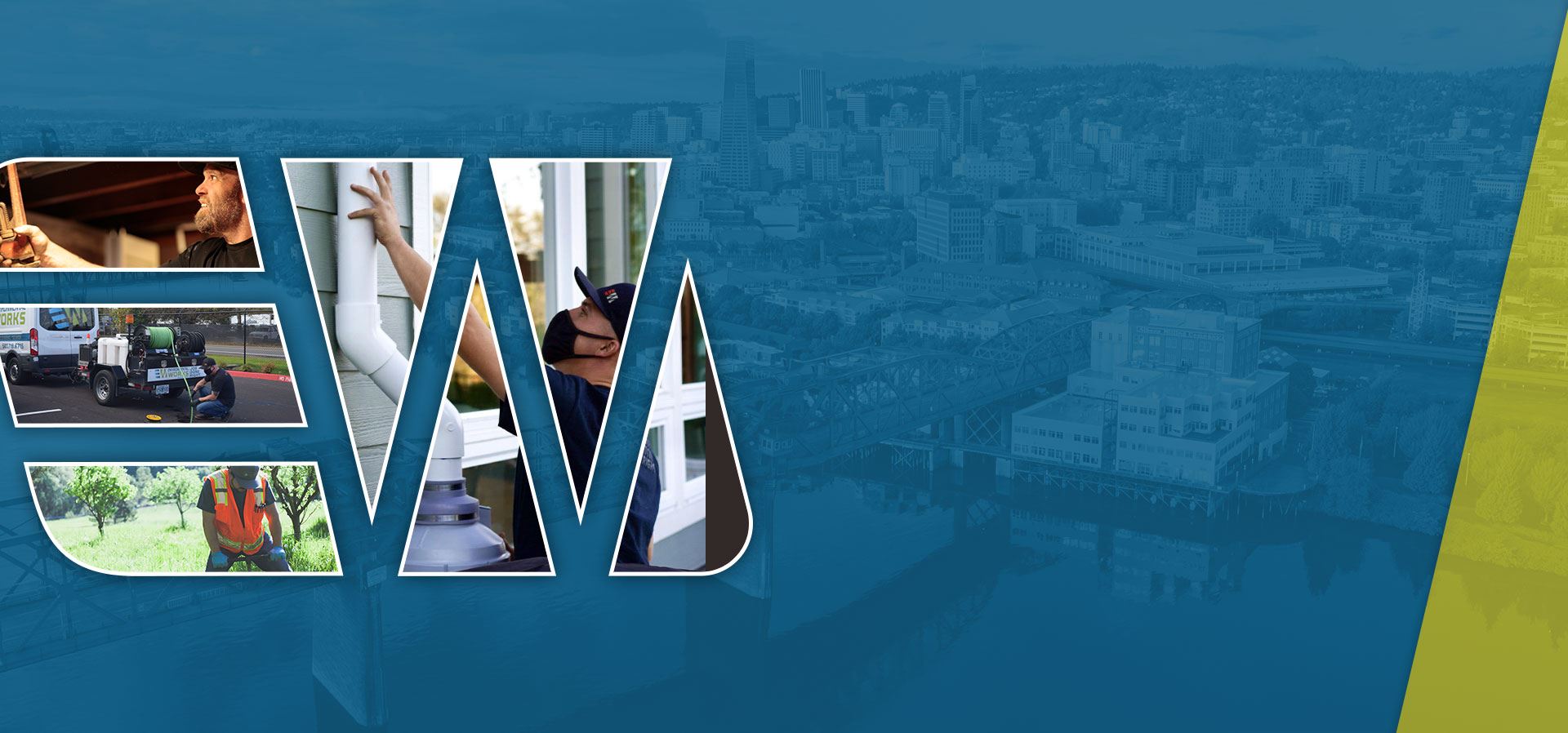 Happy Customers in Your Neighborhood
Hear From Our Past Customers
"Thank you all for the excellent job!"

Dwight and the team at EWorks really came through for my clients. We were able to coordinate to get the property sold on time and they saved my clients thousands. I highly recommend them.

- Isac G.

"Thanks Environmental Works!"

Installation happened smoothly, with great communication all around. They offer a great, needed service and I feel reassured knowing they will deal with any issues if they arise in the future! Radon Free because of this awesome company!!!

- Michelle M.

"Made Everything Easy for Us"

We had environmental works install a drain line by doing horizontal drilling for a 3" line for 110', install the pipe and connect to existing plumbing that needed the extension. The work was done to our satisfaction in a single day.

- James R.

"Loved working with Environmental Works! They are professional, easy to work with, and are always on time! Price is very good too! I will definitely recommend them to any homeowner."

- Jane B.

"5 Stars"

Both the managing and the on-site staff who actually installed the radon mitigation system were easy to work with. Specifically, I found them to be easy to communicate with and that they listened to my concerns.

- Diedra C.

"Thanks guys!"

I'm super happy with Environmental Works, they were able to get my Radon mitigation system almost immediately. The work was efficient and on time.

- Gustavo D.

"Excellent Service!"

This company is great! The lady who took my call listened and made the decision as we planned what to do next. Jeff was prompt, professional, and knowledgeable and told me exactly what I needed to know.

- Lynn L.

"Thank You Again"

I'm happy with the service Ework provided and I will definitely be recommending you guys to friends and family! Exceptional service and also, I appreciate you guys for being on time twice! The fair pricing is also what made me become an appreciative custom

- Josh B.

"I recommend them highly. Great Job!"

This company was great to work with, I am an older widow and I felt they gave me a very fair bid! They were here when they said did the job and cleaned up as much as they could as they had to dig up some of my yard.

- Jan S.
Stay Up to Date with
Environmental Works
Want all the latest news or updates? Browse through our blog to read our most recent posts and featured articles.