Portland Tankless Water Heater Services
Bringing Energy-Efficient Hot Water to Our Neighbors in Vancouver, Beaverton, Tigard, and the Greater Portland Area
Environmental Works is proud to offer state-of-the-art tankless water heater services to elevate your home or business's comfort and efficiency. Unlike traditional models with a storage tank, tankless water heaters deliver hot water on demand. These modern appliances heat water directly as it flows into the unit, ensuring that you'll never run out of hot water, no matter how many simultaneous tasks call for it.
Our customers invest in tankless water heaters because they're:
Efficient: Tankless water heaters only heat water when needed, consuming less energy than traditional models.
Space-saving: These units have a compact design that takes up less space than a conventional water heater, leaving more room in your home for other needs.
Long-lived: Typically, tankless water heaters have a longer lifespan than their traditional counterparts.
Limitless: Tankless units let you enjoy an endless supply of hot water on demand, perfect for filling up large bathtubs or for families with high hot water usage.
Clean: Since water isn't stored in a tank, you won't have to worry about the kind of rust and scale build-ups often found in tank models.
Whether you're installing your first tankless water heater or replacing an old one, Environmental Works has all the services you need to take advantage of these modern home fixtures.
Call our Portland tankless water heater services team at (503) 719-6715 today to request a free estimate or same-day services!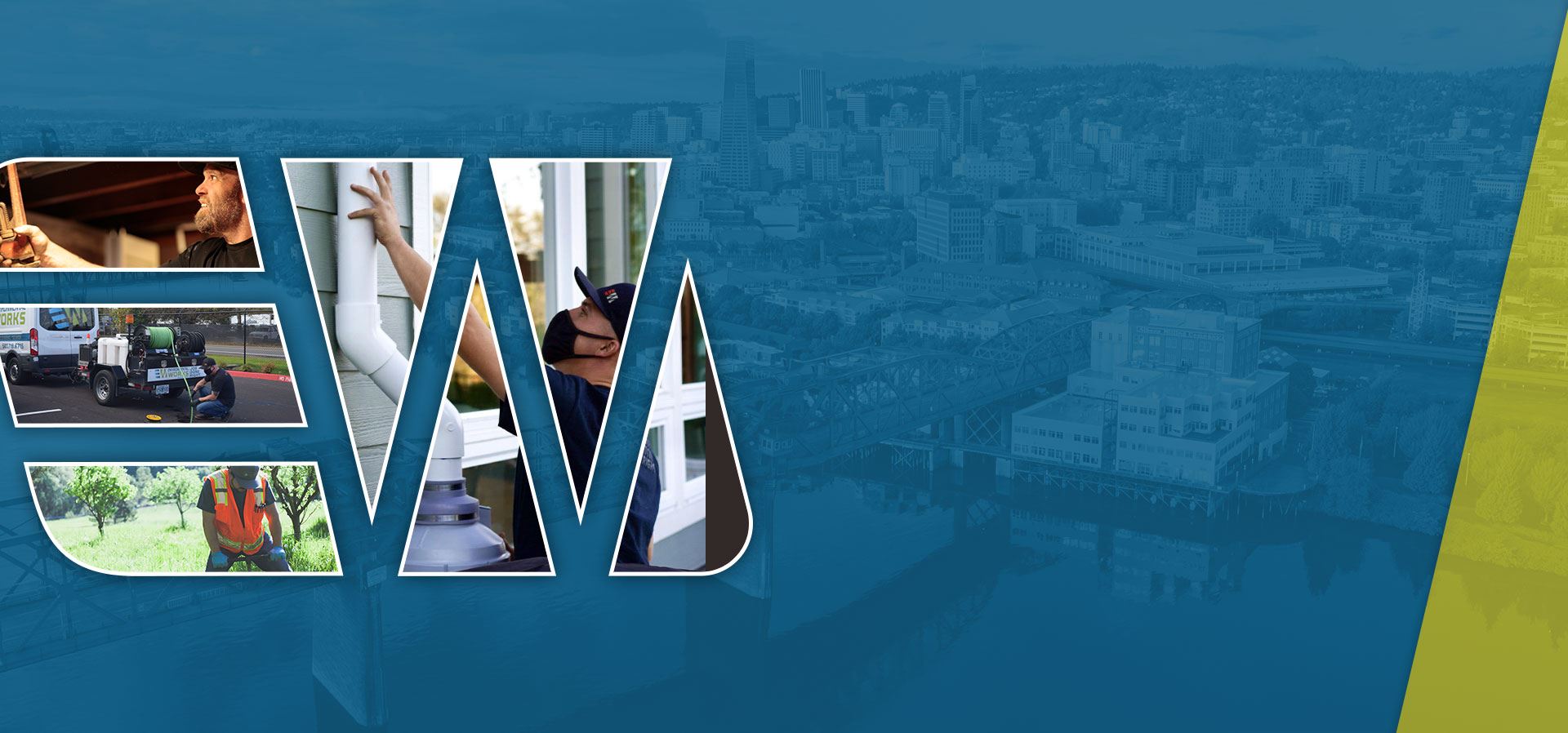 Happy Customers in Your Neighborhood
Hear From Our Past Customers
"Highly recommend. Thank you!"

Tim came out for our job that included clearing a drain that directs runoff from our driveway. It turned out to be more complicated than anticipated but Tim persevered, even crawling under the deck to get a better take on the situation. Definitely apprecia

- Matthew S.

"Loved working with Environmental Works! They are professional, easy to work with, and are always on time! Price is very good too! I will definitely recommend them to any homeowner."

- Jane B.

"10/10 Amazing Company to Work With!"

I truly would recommend this company to anyone- specifically because of the customer service and value I received having Joe come on site. Joe at Environmental Works went way above and beyond helping me locate a very a hard to find tank in the backyard.

- Alex M.

"Highly Recommend!"

Environmental Works is the best company to work with. Everyone is super friendly and they have amazing customer service. They always text or call to give you test results instantly - which is super helpful in real estate transactions.

- Nikki D.

"Very Professional and Flexible!"

We were pleased with the way our mitigation system turned out. Our home proved to be somewhat of a challenging one to put in a system in a way that was acceptable to us. The crew worked hard to make it all work out well.

- Sheri S.

"Thank You, Joel and Team!"

I've been using Environmental Works for years because they're great, and I just discovered something else they do very well--classes to educate homeowners and real estate professionals about the risks and various factors affecting homes when it comes to se

- Corey E.

"Professional & Honest"

Sam and Environmental Works did a 5 star job for us. We had a high radon level and they came out and they fixed it in the afternoon. They also saved us thousands of dollars by only doing part of the job they thought they would need to do. We only needed ha

- Patty M.

"Hunter was absolutely amazing to work with! Very professionally handled my unique situation making sure to cover every angle and make sure it was done right and under warranty. Drew did an awesome job with the repair work…got it done right and so fast."

- Kyle P.

"5 Stars"

Both the managing and the on-site staff who actually installed the radon mitigation system were easy to work with. Specifically, I found them to be easy to communicate with and that they listened to my concerns.

- Diedra C.
Stay Up to Date with
Environmental Works
Want all the latest news or updates? Browse through our blog to read our most recent posts and featured articles.