Portland Oil Tank Decommissioning
Helping Customers in Vancouver, Beaverton, Tigard, and the Greater Portland Area Uninstall Their Underground Oil Tanks
An inactive or deteriorating underground oil tank on your property can pose serious environmental risks and even potential legal issues. Traditionally, these tanks are used to store heating oil for homes and buildings. Over time, however, they can become corroded, leading to the risk of oil leaks that can contaminate the surrounding soil and groundwater. At Environmental Works, we are committed to providing expert oil tank decommissioning services to help you mitigate these risks and ensure your property is safe and compliant.
Your oil tank may need to be decommissioned if:
You suspect a leak: If you detect the smell of heating oil near the tank site or notice unexplained oil consumption spikes, it could indicate that your tank is leaking.
It's corroded: Visible signs of corrosion on the tank or piping can signal a deteriorating tank.
There's excess water in the tank: If you regularly find water in your tank, it can be a sign of a compromised tank structure.
It's old: Most oil tanks were not designed to last more than a few decades. If your tank is old, it could be time for decommissioning.
Your insurance requires it: Some insurance companies require the decommissioning of out-of-use or aging tanks.
Being proactive in decommissioning your oil tank can help prevent potential damage to your property and the environment. Trust Environmental Works to handle the process with utmost care and professionalism.
Environmental Works is here to help customers throughout the Greater Portland Area and beyond safely decommission and dispose of old or damaged underground oil tanks. Call us at (503) 719-6715 to request a free estimate!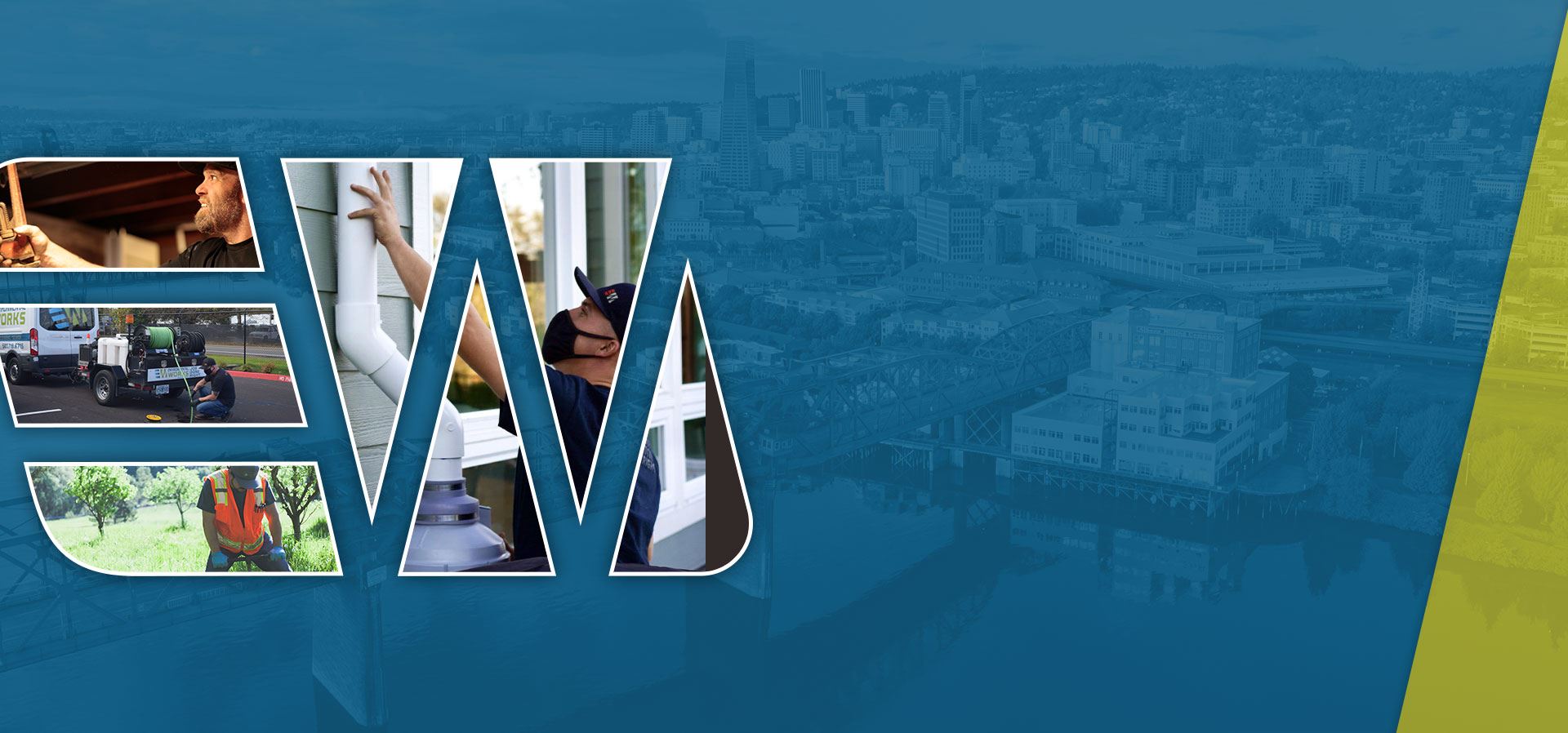 Happy Customers in Your Neighborhood
Hear From Our Past Customers
"Thank you, from a very satisfied customer!"

Environmental Iron Works responded to my request for help the same day. Issue was resolved that day by Joel & Jacob. I appreciate Steve & Colby coordinating this last minute request on a Friday afternoon. Very professional, speedy response for help

- Michelle K.

"Thank You Again"

I'm happy with the service Ework provided and I will definitely be recommending you guys to friends and family! Exceptional service and also, I appreciate you guys for being on time twice! The fair pricing is also what made me become an appreciative custom

- Josh B.

"Thank You, Joel and Team!"

I've been using Environmental Works for years because they're great, and I just discovered something else they do very well--classes to educate homeowners and real estate professionals about the risks and various factors affecting homes when it comes to se

- Corey E.

"Very Professional and Flexible!"

We were pleased with the way our mitigation system turned out. Our home proved to be somewhat of a challenging one to put in a system in a way that was acceptable to us. The crew worked hard to make it all work out well.

- Sheri S.

"Highly recommend. Thank you!"

Tim came out for our job that included clearing a drain that directs runoff from our driveway. It turned out to be more complicated than anticipated but Tim persevered, even crawling under the deck to get a better take on the situation. Definitely apprecia

- Matthew S.

"Professional & Honest"

Sam and Environmental Works did a 5 star job for us. We had a high radon level and they came out and they fixed it in the afternoon. They also saved us thousands of dollars by only doing part of the job they thought they would need to do. We only needed ha

- Patty M.

"Made Everything Easy for Us"

We had environmental works install a drain line by doing horizontal drilling for a 3" line for 110', install the pipe and connect to existing plumbing that needed the extension. The work was done to our satisfaction in a single day.

- James R.

"Thanks guys!"

I'm super happy with Environmental Works, they were able to get my Radon mitigation system almost immediately. The work was efficient and on time.

- Gustavo D.

"Excellent Service!"

This company is great! The lady who took my call listened and made the decision as we planned what to do next. Jeff was prompt, professional, and knowledgeable and told me exactly what I needed to know.

- Lynn L.
Stay Up to Date with
Environmental Works
Want all the latest news or updates? Browse through our blog to read our most recent posts and featured articles.