Real Estate Inspections in Portland
Environmental Works Specializes in Working Closely with Realtors to Meet Strict Timelines & Ensure Successful Transactions
It takes years of experience, specific knowledge and nationally recognized professional certifications to be a trusted radon, sewer, or oil tank inspector. Unlike the home inspectors who often perform these inspections for home buyers, Environmental Works' technicians specialize in radon, sewer and heating oil tanks. You can rest assured we will not recommend unnecessary repairs or overlook critical issues. That's a JOB DONE RIGHT!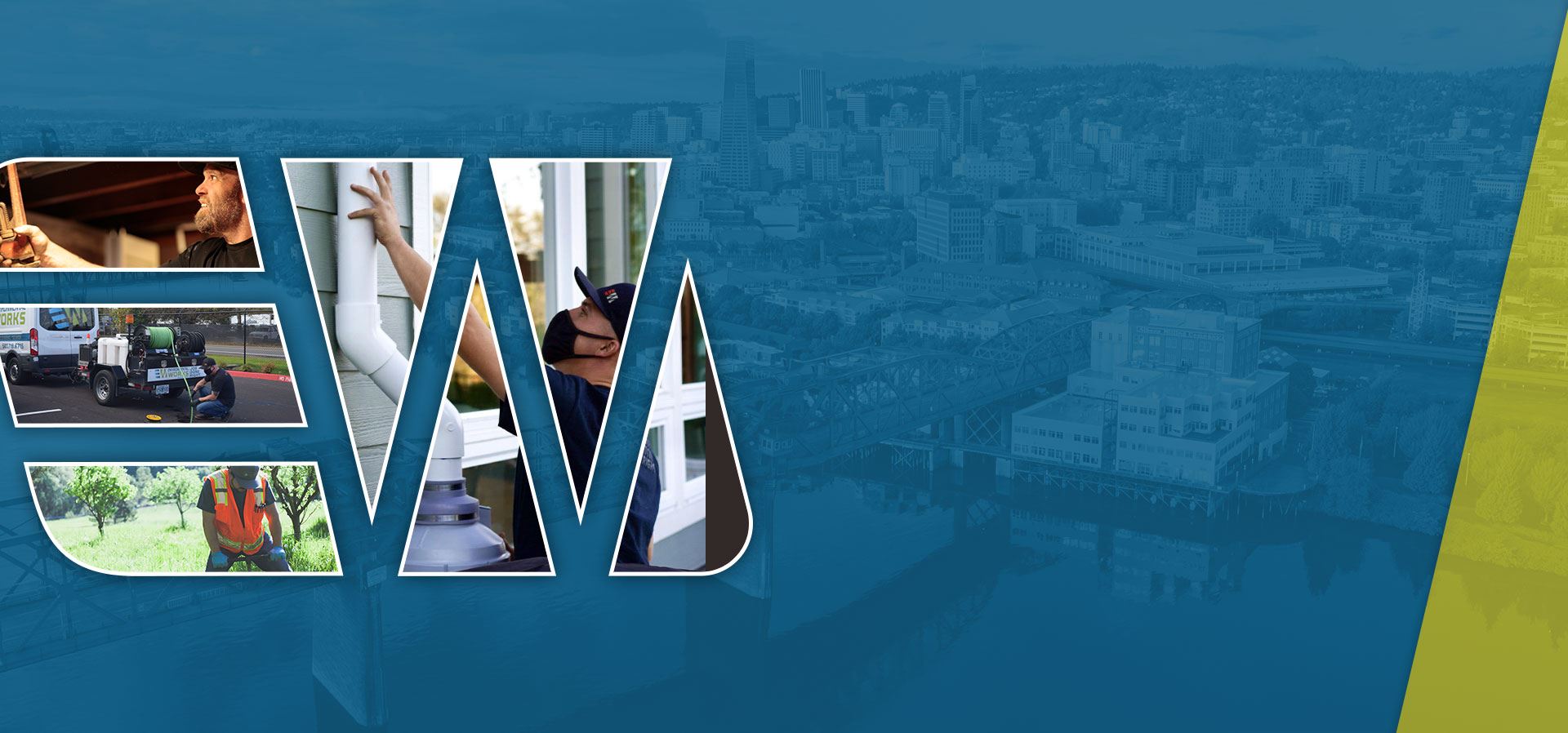 Happy Customers in Your Neighborhood
Hear From Our Past Customers
"I recommend them highly. Great Job!"

This company was great to work with, I am an older widow and I felt they gave me a very fair bid! They were here when they said did the job and cleaned up as much as they could as they had to dig up some of my yard.

- Jan S.

"Thanks guys!"

I'm super happy with Environmental Works, they were able to get my Radon mitigation system almost immediately. The work was efficient and on time.

- Gustavo D.

"Thank You, Joel and Team!"

I've been using Environmental Works for years because they're great, and I just discovered something else they do very well--classes to educate homeowners and real estate professionals about the risks and various factors affecting homes when it comes to se

- Corey E.

"Thank you all for the excellent job!"

Dwight and the team at EWorks really came through for my clients. We were able to coordinate to get the property sold on time and they saved my clients thousands. I highly recommend them.

- Isac G.

"A New Loyal Customer"

Environmental Works performed a sewer scope inspection and a radon test for me and made the process very easy, and at the right price. I received a comprehensive and detailed report for the test and inspection right away. Scheduling was a breeze and everyo

- Mark G.

"Professional & Honest"

Sam and Environmental Works did a 5 star job for us. We had a high radon level and they came out and they fixed it in the afternoon. They also saved us thousands of dollars by only doing part of the job they thought they would need to do. We only needed ha

- Patty M.

"5 Stars"

Both the managing and the on-site staff who actually installed the radon mitigation system were easy to work with. Specifically, I found them to be easy to communicate with and that they listened to my concerns.

- Diedra C.

"Thanks Environmental Works!"

Installation happened smoothly, with great communication all around. They offer a great, needed service and I feel reassured knowing they will deal with any issues if they arise in the future! Radon Free because of this awesome company!!!

- Michelle M.

"Highly recommend. Thank you!"

Tim came out for our job that included clearing a drain that directs runoff from our driveway. It turned out to be more complicated than anticipated but Tim persevered, even crawling under the deck to get a better take on the situation. Definitely apprecia

- Matthew S.
Stay Up to Date with
Environmental Works
Want all the latest news or updates? Browse through our blog to read our most recent posts and featured articles.