Portland Excavation Services
Hydro Vac Excavation Services Sensitive to Underground Product
Underground product is often installed in close proximity to sensitive cable, fiber and/or electrical conduit. We excavate for new installations carefully, using vacuum excavation technology to avoid damage to nearby utilities. Hydro excavation uses a powerful stream of pressurized water in tandem with a massive vacuum to safely remove dirt and rock. Our method of "potholing" down to utilities reduces site restoration costs and allows for "eyes on" utility locates prior to the drilling and installation of new product.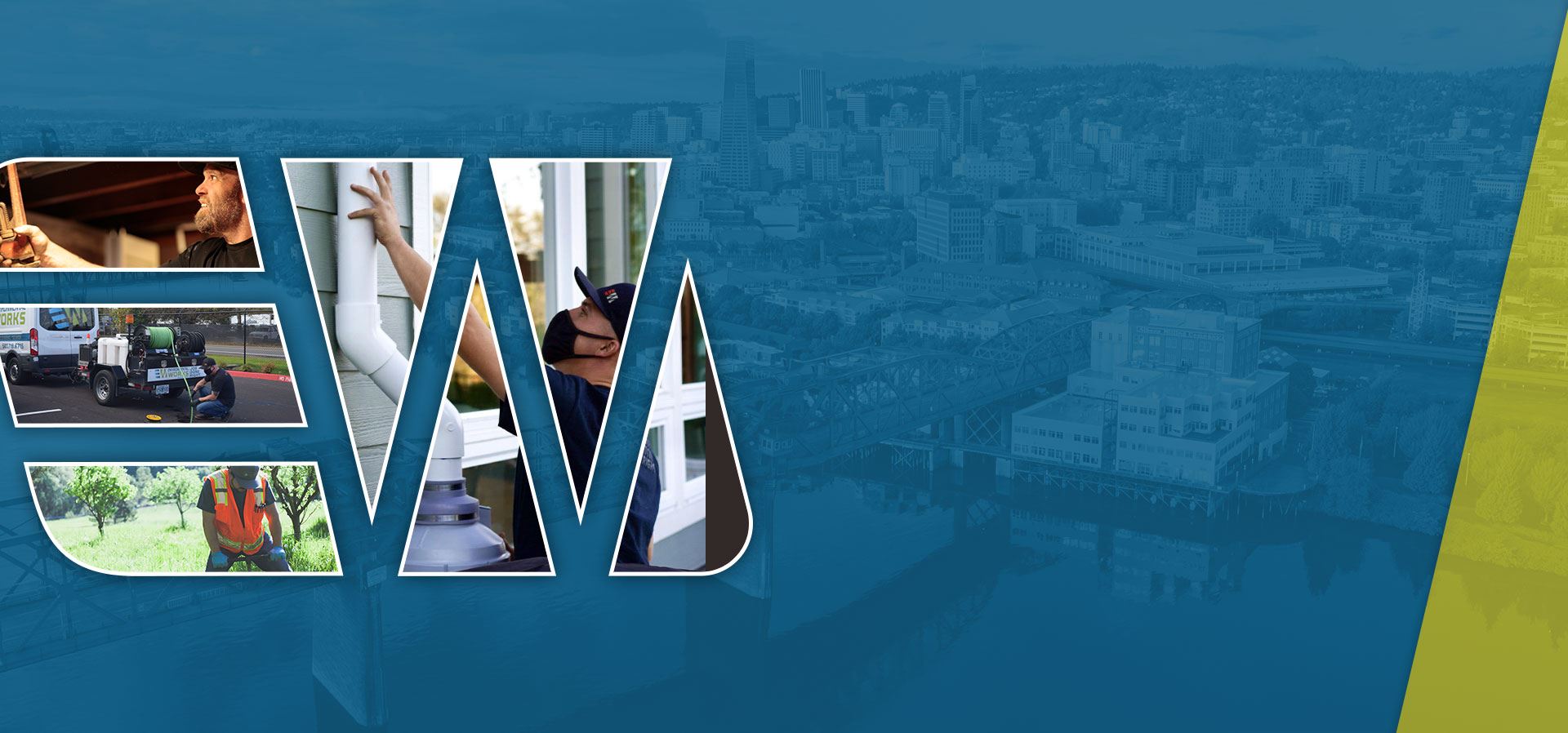 Happy Customers in Your Neighborhood
Hear From Our Past Customers
"Very Professional and Flexible!"

We were pleased with the way our mitigation system turned out. Our home proved to be somewhat of a challenging one to put in a system in a way that was acceptable to us. The crew worked hard to make it all work out well.

- Sheri S.

"Great Service All Around"

Em came out to do a sewer scope, she was early and called to see if she could get started early. She was professional, friendly, and thorough. She even researched our city's code after the scope to let us know a possible issue would not be our respon

- Danielle M.

"Highly Recommend!"

Environmental Works is the best company to work with. Everyone is super friendly and they have amazing customer service. They always text or call to give you test results instantly - which is super helpful in real estate transactions.

- Nikki D.

"A New Loyal Customer"

Environmental Works performed a sewer scope inspection and a radon test for me and made the process very easy, and at the right price. I received a comprehensive and detailed report for the test and inspection right away. Scheduling was a breeze and everyo

- Mark G.

"Made Everything Easy for Us"

We had environmental works install a drain line by doing horizontal drilling for a 3" line for 110', install the pipe and connect to existing plumbing that needed the extension. The work was done to our satisfaction in a single day.

- James R.

"Pleasure Doing Business & Highly Recommended"

I had the pleasure of working with Dave and others from Environmental Works. Integrity, professionalism, and detail-oriented every step of the way. They were able to work with my budget and time windows, a project completed by the book.

- Nick W.

"Excellent Service!"

This company is great! The lady who took my call listened and made the decision as we planned what to do next. Jeff was prompt, professional, and knowledgeable and told me exactly what I needed to know.

- Lynn L.

"10/10 Amazing Company to Work With!"

I truly would recommend this company to anyone- specifically because of the customer service and value I received having Joe come on site. Joe at Environmental Works went way above and beyond helping me locate a very a hard to find tank in the backyard.

- Alex M.

"Loved working with Environmental Works! They are professional, easy to work with, and are always on time! Price is very good too! I will definitely recommend them to any homeowner."

- Jane B.
Stay Up to Date with
Environmental Works
Want all the latest news or updates? Browse through our blog to read our most recent posts and featured articles.