Portland Hydro Jetting Services
Safer, Cleaner Drain Care for Our Customers in Vancouver, Beaverton, Tigard, and the Greater Portland Area
At Environmental Works, we believe in employing the most effective and innovative solutions to address your plumbing needs. One such cutting-edge service we offer is hydro jetting, a powerful cleaning method designed to effectively tackle stubborn clogs and build-up in your drain lines. Hydro jetting uses high-pressure water to blast through debris, grease, and even tree roots, leaving your drains clean and free-flowing.
Unlike traditional methods that can be harsh on your pipes, hydro jetting provides a safer, cleaner alternative that is highly effective and environmentally friendly. With our hydro jetting services, we offer our customers a new way to clean their drains that's fast, easy, and chemical-free.
How Hydro Jetting Works
The hydro jetting process uses a specialized hose and nozzle connected to a machine that pressurizes water to clean and unclog your pipes. Our technician will feed the water hose into your drain, and the strength of the pressurized water effectively breaks up and flushes away debris, grease, or any other obstructions. While there is some risk of the high-pressure water widening any gaps or cracks in your piping, this risk can be easily mitigated with a quick inspection to ensure that your pipes are intact inside and out.
This method is particularly useful in situations where traditional drain cleaning methods might fail. For instance, if your drains are severely clogged with hardened grease or invaded by stubborn tree roots, hydro jetting can be an excellent solution to restore your pipes to their optimal condition.
See what our hydro jetting services can do for your drains! Call Environmental Works in Portland at (503) 719-6715 to request a free estimate or same-day service appointment.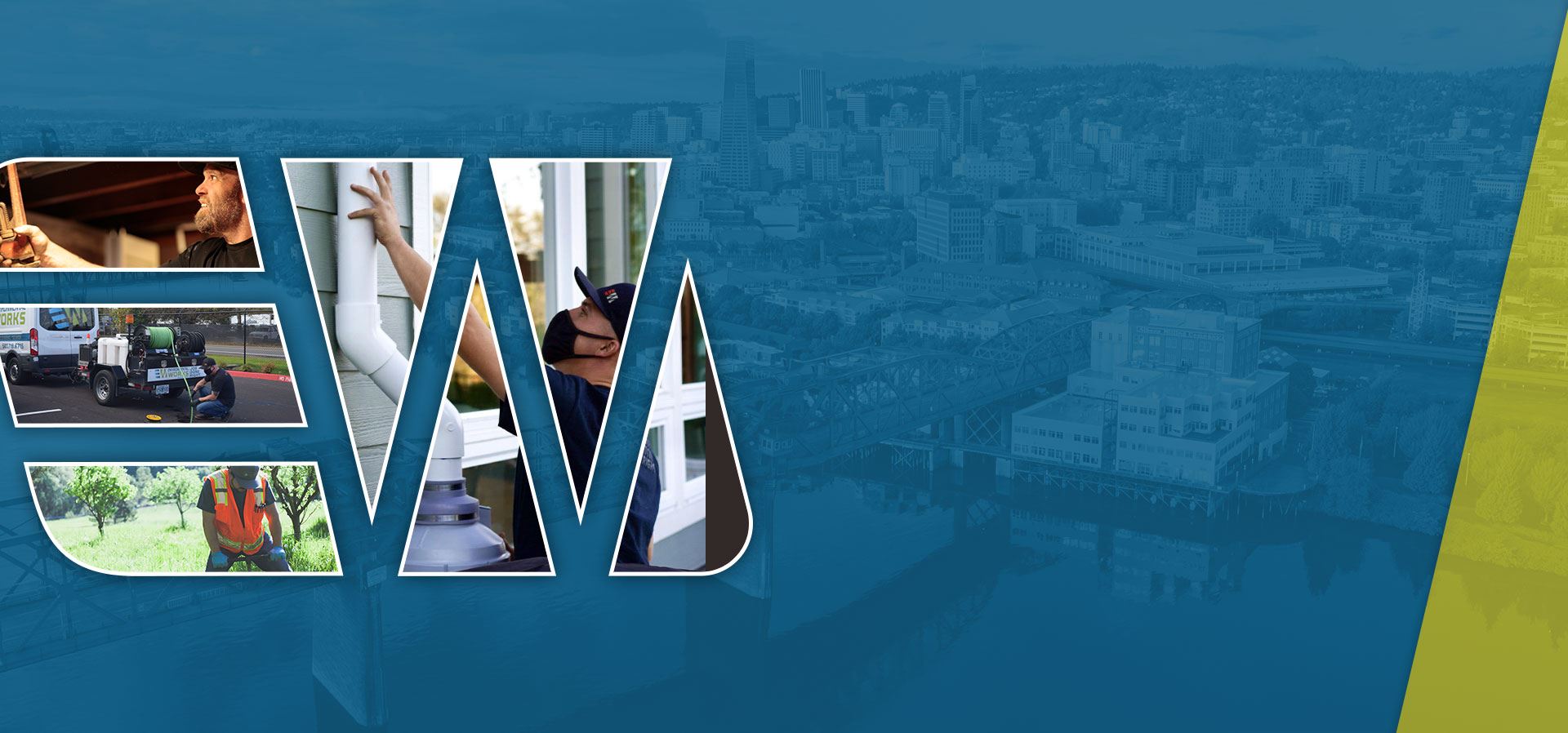 Happy Customers in Your Neighborhood
Hear From Our Past Customers
"I recommend them highly. Great Job!"

This company was great to work with, I am an older widow and I felt they gave me a very fair bid! They were here when they said did the job and cleaned up as much as they could as they had to dig up some of my yard.

- Jan S.

"Great Service All Around"

Em came out to do a sewer scope, she was early and called to see if she could get started early. She was professional, friendly, and thorough. She even researched our city's code after the scope to let us know a possible issue would not be our respon

- Danielle M.

"Excellent Service!"

This company is great! The lady who took my call listened and made the decision as we planned what to do next. Jeff was prompt, professional, and knowledgeable and told me exactly what I needed to know.

- Lynn L.

"10/10 Amazing Company to Work With!"

I truly would recommend this company to anyone- specifically because of the customer service and value I received having Joe come on site. Joe at Environmental Works went way above and beyond helping me locate a very a hard to find tank in the backyard.

- Alex M.

"Thanks Environmental Works!"

Installation happened smoothly, with great communication all around. They offer a great, needed service and I feel reassured knowing they will deal with any issues if they arise in the future! Radon Free because of this awesome company!!!

- Michelle M.

"Thank You Again"

I'm happy with the service Ework provided and I will definitely be recommending you guys to friends and family! Exceptional service and also, I appreciate you guys for being on time twice! The fair pricing is also what made me become an appreciative custom

- Josh B.

"Thank you, from a very satisfied customer!"

Environmental Iron Works responded to my request for help the same day. Issue was resolved that day by Joel & Jacob. I appreciate Steve & Colby coordinating this last minute request on a Friday afternoon. Very professional, speedy response for help

- Michelle K.

"Hunter was absolutely amazing to work with! Very professionally handled my unique situation making sure to cover every angle and make sure it was done right and under warranty. Drew did an awesome job with the repair work…got it done right and so fast."

- Kyle P.

"Highly Recommend!"

Environmental Works is the best company to work with. Everyone is super friendly and they have amazing customer service. They always text or call to give you test results instantly - which is super helpful in real estate transactions.

- Nikki D.
Stay Up to Date with
Environmental Works
Want all the latest news or updates? Browse through our blog to read our most recent posts and featured articles.