Portland Sewer Inspection
Environmental works utilizes the most advanced sewer scope inspection technology available. Our way identifies issues in real time, which means you get real-time results.
Environmental Works provides professional sewer camera inspection services in the Portland area. Our expert team can quickly locate and record the state of any sewer pipe from a house to a city main. The footage we capture during the sewer scope informs us precisely what and where the issues are. When a sewer line passes inspection, you're in luck. A non-pass will require repair services that range from complete sewer replacement to targeted repair (if the damage is limited to one or two areas in the line).
Our sewer camera inspection services begin by inserting a digital video camera and transmitter into the sewer line through a single point of entry (sewer cleanout). The process allows us to locate, observe, and record the condition of the sewer pipe all the way to the city mainline.
The most common sewer line issues are low elevation zones caused by soil movement and poor installation, off-set pipes, root intrusion, cracks, and leaks. Our sewer scope inspection experts instantly recognize these issues and can pass/fail on the spot. Failed sewer inspections are always accompanied by a free repair bid.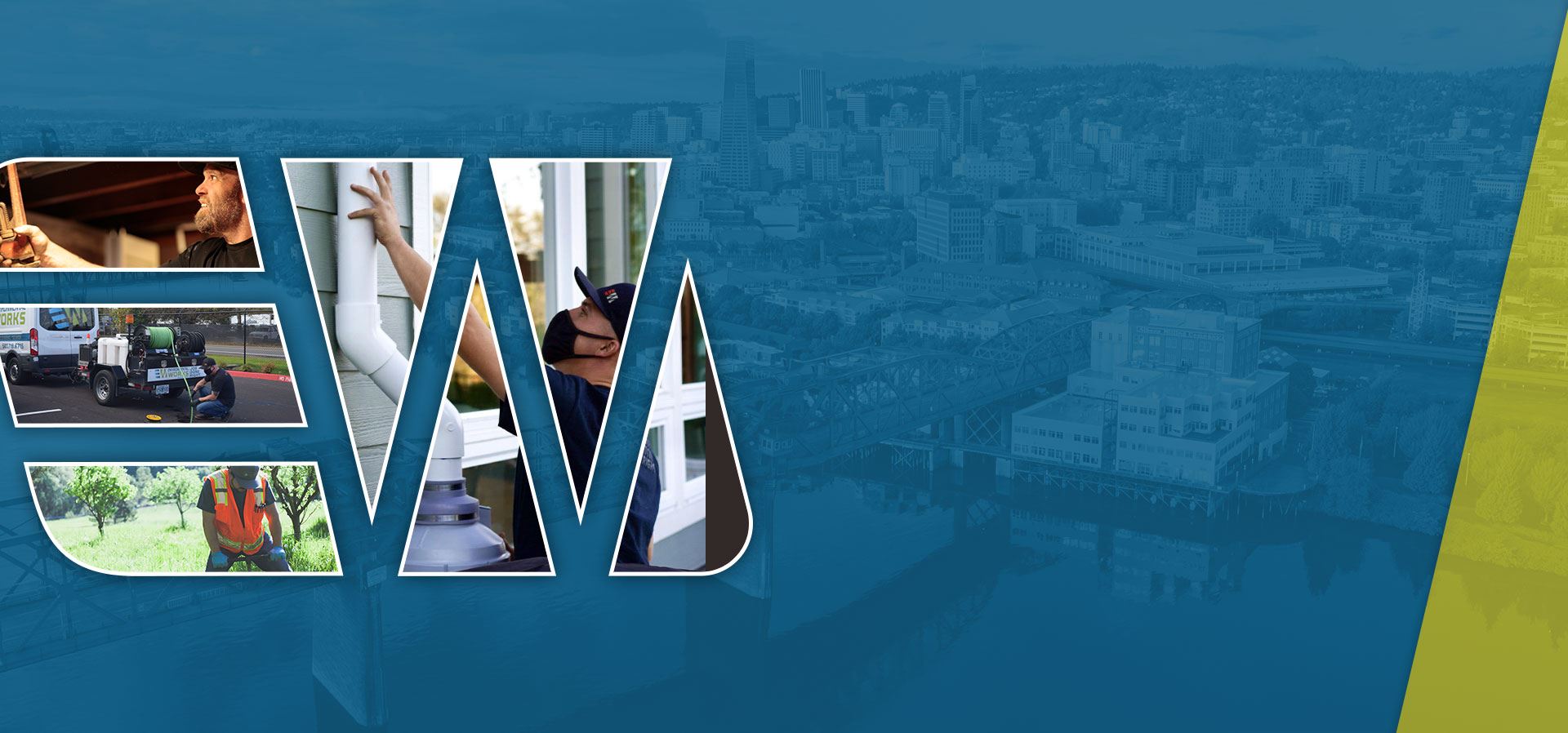 Happy Customers in Your Neighborhood
Hear From Our Past Customers
"I recommend them highly. Great Job!"

This company was great to work with, I am an older widow and I felt they gave me a very fair bid! They were here when they said did the job and cleaned up as much as they could as they had to dig up some of my yard.

- Jan S.

"Made Everything Easy for Us"

We had environmental works install a drain line by doing horizontal drilling for a 3" line for 110', install the pipe and connect to existing plumbing that needed the extension. The work was done to our satisfaction in a single day.

- James R.

"5 Stars"

Both the managing and the on-site staff who actually installed the radon mitigation system were easy to work with. Specifically, I found them to be easy to communicate with and that they listened to my concerns.

- Diedra C.

"Thank you all for the excellent job!"

Dwight and the team at EWorks really came through for my clients. We were able to coordinate to get the property sold on time and they saved my clients thousands. I highly recommend them.

- Isac G.

"Highly Recommend!"

Environmental Works is the best company to work with. Everyone is super friendly and they have amazing customer service. They always text or call to give you test results instantly - which is super helpful in real estate transactions.

- Nikki D.

"Thanks guys!"

I'm super happy with Environmental Works, they were able to get my Radon mitigation system almost immediately. The work was efficient and on time.

- Gustavo D.

"Very Professional and Flexible!"

We were pleased with the way our mitigation system turned out. Our home proved to be somewhat of a challenging one to put in a system in a way that was acceptable to us. The crew worked hard to make it all work out well.

- Sheri S.

"Pleasure Doing Business & Highly Recommended"

I had the pleasure of working with Dave and others from Environmental Works. Integrity, professionalism, and detail-oriented every step of the way. They were able to work with my budget and time windows, a project completed by the book.

- Nick W.

"10/10 Amazing Company to Work With!"

I truly would recommend this company to anyone- specifically because of the customer service and value I received having Joe come on site. Joe at Environmental Works went way above and beyond helping me locate a very a hard to find tank in the backyard.

- Alex M.
Stay Up to Date with
Environmental Works
Want all the latest news or updates? Browse through our blog to read our most recent posts and featured articles.