Portland Radon Testing
Hire the Top Rated Radon Testing & Radon Mitigation Company
in Oregon and SW Washington
Radon is an invisible, odorless, and tasteless radioactive gas that is generated during the decomposition of uranium in soil. There are trace amounts of uranium found in nearly everything, which are constantly breaking down to release radon gas. Although it is a naturally occurring byproduct from the decay chain of uranium → thorium → radium, radon gas when trapped inside a home or building can result in concentrations exceeding that of 4.0 picocuries (pCi/L) posing serious health hazards (lung cancer) to the occupants of your home, business, or building (EPA 2018). Depending on your structure type and geographic location, radon may or may not be a problem, but you will never know until you test! We do know that people are subject to their greatest exposure to radon in their home or dwelling. As the 2nd leading cause of lung cancer aside from smoking, radon gas exposure is a threat that should neither be delayed nor taken lightly (CDC, American Cancer Society 2019).
Environmental Works' radon measurement, mitigation, and inspection technicians are certified through AARST-NRPP (American Association of Radon Scientists and Technologist - National Radon Proficiency Program) to abide by required government testing protocols for an accurate assessment of your building's radon levels, as well as determine the best plan for radon abatement, if necessary.
EWorks specializes in radon testing for residential, multi-family housing, commercial, and municipal developments, providing same-day services, on-site estimates, and immediate radon test results upon pick-up when using our Sun Radon hourly Continuous Radon Monitors. Our professional radon testers and mitigation system installation team use only top of the line radon testing technology and materials that are unobtrusive to residents/occupants. This means a reliable and streamlined test for radon in homes, businesses, or other buildings. The costs of radon remediation or a radon fan and mitigation system installation can be expensive, that is why Environmental Works wants to make sure you conduct the correct type and timing of tests at the most affordable radon testing costs. High radon in basements is a common problem for a reason. Being a dense gas that is about 7-8x heavier than air, radon gas most readily accumulates in basements, which is why radon tests should always be conducted in the lowest livable location of a structure.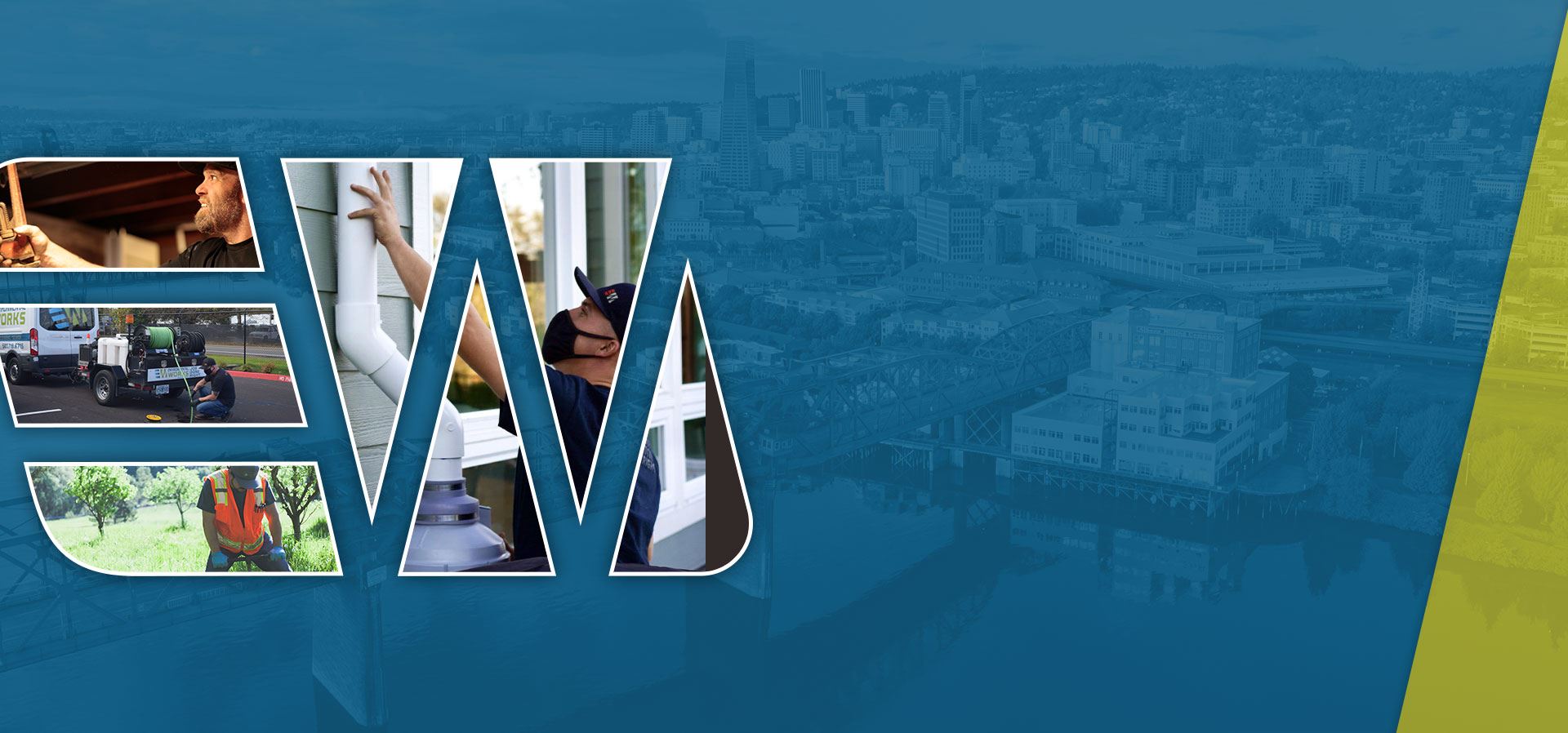 Happy Customers in Your Neighborhood
Hear From Our Past Customers
"Loved working with Environmental Works! They are professional, easy to work with, and are always on time! Price is very good too! I will definitely recommend them to any homeowner."

- Jane B.

"Great Service All Around"

Em came out to do a sewer scope, she was early and called to see if she could get started early. She was professional, friendly, and thorough. She even researched our city's code after the scope to let us know a possible issue would not be our respon

- Danielle M.

"No One Better!"

Highly recommended for radon mitigation. They took the time to explain everything. I also tried their plumbing department. Joel was great. Fixed my leaky outdoor faucet fast and reasonably priced.

- Lori S.

"Thank You, Joel and Team!"

I've been using Environmental Works for years because they're great, and I just discovered something else they do very well--classes to educate homeowners and real estate professionals about the risks and various factors affecting homes when it comes to se

- Corey E.

"Made Everything Easy for Us"

We had environmental works install a drain line by doing horizontal drilling for a 3" line for 110', install the pipe and connect to existing plumbing that needed the extension. The work was done to our satisfaction in a single day.

- James R.

"Highly recommend. Thank you!"

Tim came out for our job that included clearing a drain that directs runoff from our driveway. It turned out to be more complicated than anticipated but Tim persevered, even crawling under the deck to get a better take on the situation. Definitely apprecia

- Matthew S.

"Highly Recommend!"

Environmental Works is the best company to work with. Everyone is super friendly and they have amazing customer service. They always text or call to give you test results instantly - which is super helpful in real estate transactions.

- Nikki D.

"Pleasure Doing Business & Highly Recommended"

I had the pleasure of working with Dave and others from Environmental Works. Integrity, professionalism, and detail-oriented every step of the way. They were able to work with my budget and time windows, a project completed by the book.

- Nick W.

"Professional & Honest"

Sam and Environmental Works did a 5 star job for us. We had a high radon level and they came out and they fixed it in the afternoon. They also saved us thousands of dollars by only doing part of the job they thought they would need to do. We only needed ha

- Patty M.
Residential Radon Testing
Real Estate Radon Testing - Schedule your home or building's radon inspection with EWorks' expedient and efficient services, available for same day radon testing with results immediately upon test retrieval! We use state of the art Continuous Radon Monitors to accurately assess your radon levels, providing a digital report within 24 hours. Our radon testers are certified and properly trained to set tests in locations free of potential dispute with the health and safety of residents always in mind. We understand the urgency of real estate timelines and want to get your clients past radon and on with life ASAP! Streamline the process of inspections with EWorks. And should radon mitigation be necessary, no need to make another call - we can provide a bid for services right on the spot!
Short-Term Radon Testing - is common practice for most radon testing applications, whether it be for a home inspection during a real estate transaction or a homeowner simply wanting to test their downstairs playroom. These tests are set for a minimum of 48 hours, typically for a duration of 2 to 5 days, depending on the test kit type. Short-term radon testing should always be followed up by an additional short-term test when using activated charcoal kits, however a single continuous CRM test is sufficient to make a recommendation for radon mitigation. We always recommend that our clients follow up with a long term radon test (after the initial short term test) for the most accurate radon data averaged over multiple seasons for up to one year. Furthermore, short-term radon testing must be conducted under 'Closed House Conditions' and in an appropriate location in order to pass inspection. Environmental Works' short term radon tests are placed by certified radon professionals in accordance with the Protocol for Conducting Measurements of Radon in Homes (ANSI/AARST MAH-2019), utilizing one or a combination of the following devices: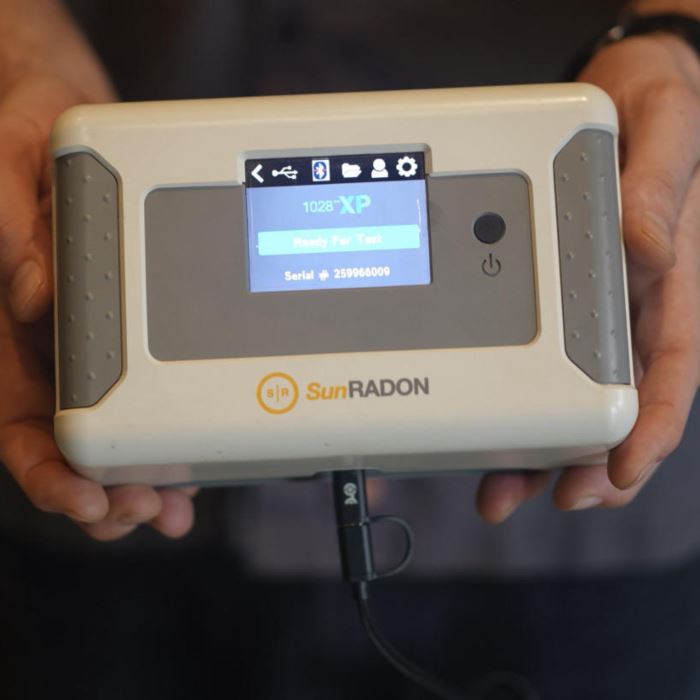 Multi-Family Radon Testing
Short-Term or Long-Term Radon Testing for a large apartment complex, townhomes, or housing development can be a daunting task, especially if units are occupied by property owners or tenants. You must provide occupants with sufficient notice prior to conducting a radon test and must follow guidelines set forth by the American Association of Radon Scientists & Technologist (ANSI/AARST MAMF-2017) or other local governmental authority. All ground-contact units should be tested, along with 10% of all upper level units to have a complete radon survey. Environmental Works takes the guesswork out of where and when to test in order to follow government sanctioned testing requirements. Our qualified radon testers are ready to take on any radon testing task to get the JOB DONE RIGHT!
Comprehensive Radon Surveys : Large-Scale & Multi-Story Radon Testing
Environmental Works has surveyed and tested for radon in tens of thousands of multi-family units, including apartments, townhomes, condominiums, high rises, from single structures to entire complexes. Radon testing of this scale is typically for a short-term timeframe using Activated Charcoal test kits, along with at least one Continuous Radon Monitor. A project manager will provide property owners with the necessary notices to inform residents before the scheduled test for radon gas and post notices while the tests are in place. Our AARST-NRPP certified staff use electronic data collection and recording systems to log test kits as they are deployed in their various locations, ensuring the accuracy and efficiency of EWorks radon reports. Results are typically received within one week, which can be displayed on sitemaps or preferred formats upon request. Environmental Works keeps much of Portland and the surrounding area's multi-family establishments tested for and safe from radon, working in collaboration with realtors, property managers, homeowner's associations, governmental housing sectors, and subsidized housing. We offer two primary types of Complete Radon Surveys:
-Extended Testing Protocol entails an initial phase of short-term radon testing, followed by another short-term test of units that tested above the appropriate action level.
-Time Sensitive Testing Protocol entails a single round of short-term radon testing using duplicate test kits in each location, allowing for an immediate move to radon mitigation, if necessary, without an additional round of testing.
Environmental Works' radon survey costs are calculated based upon an estimated number of testing locations provided by property management or during a site visit. Our bid prices are inclusive of all radon test kits, field/office/lab blanks, project preparation, technical staffing, laboratory analysis, shipping & handling. It is recommended to retest for radon every 2 to 5 years depending on your local requirements and previous test results.
Stay Up to Date with
Environmental Works
Want all the latest news or updates? Browse through our blog to read our most recent posts and featured articles.