Portland Bathroom Drain Specialists
Drain Experts vs "Upfront Price" Plumbing Companies
Why pay Journeyman Plumber rates for services that do not require a plumber? Beware of "upfront pricing" on service plumbing and drain cleaning, which can often cost you much more money than an honest industry standard rate. We don't do interior plumbing so you will get an unbiased inspection and recommendations if repairs are needed INSIDE your home or business. This means that choosing Eworks for your drain clearing and underground drain repairs SAVES YOU MONEY!
You get much more with Eworks!
We provide a FREE sewer mainline camera inspection with EVERY drain service. That's right FREE! We know how devastating it can be to have a sewer backup, causing flooding, and contamination of your home or business. Our goal is to help eliminate this scenario by providing you with a simple free sewer video inspection of your main sewer line to find problems before they become disasters. This gives you peace of mind and will help protect your most valuable investment, your home or business. We also guarantee to clear your main sewer line for only $89* and provide a free sewer camera inspection so you can SEE IT FOR YOURSELF. With our industry leading 10 Year Warranty* on any underground drain or sewer repair, state of the art equipment for drain cleaning and hydro jetting, advanced drain camera inspections, and trenchless sewer repair technology, we have everything you need to get your Drain JOB DONE RIGHT!
Schedule your Portland Or and Vancouver WA bath drain cleaning with EWorks now!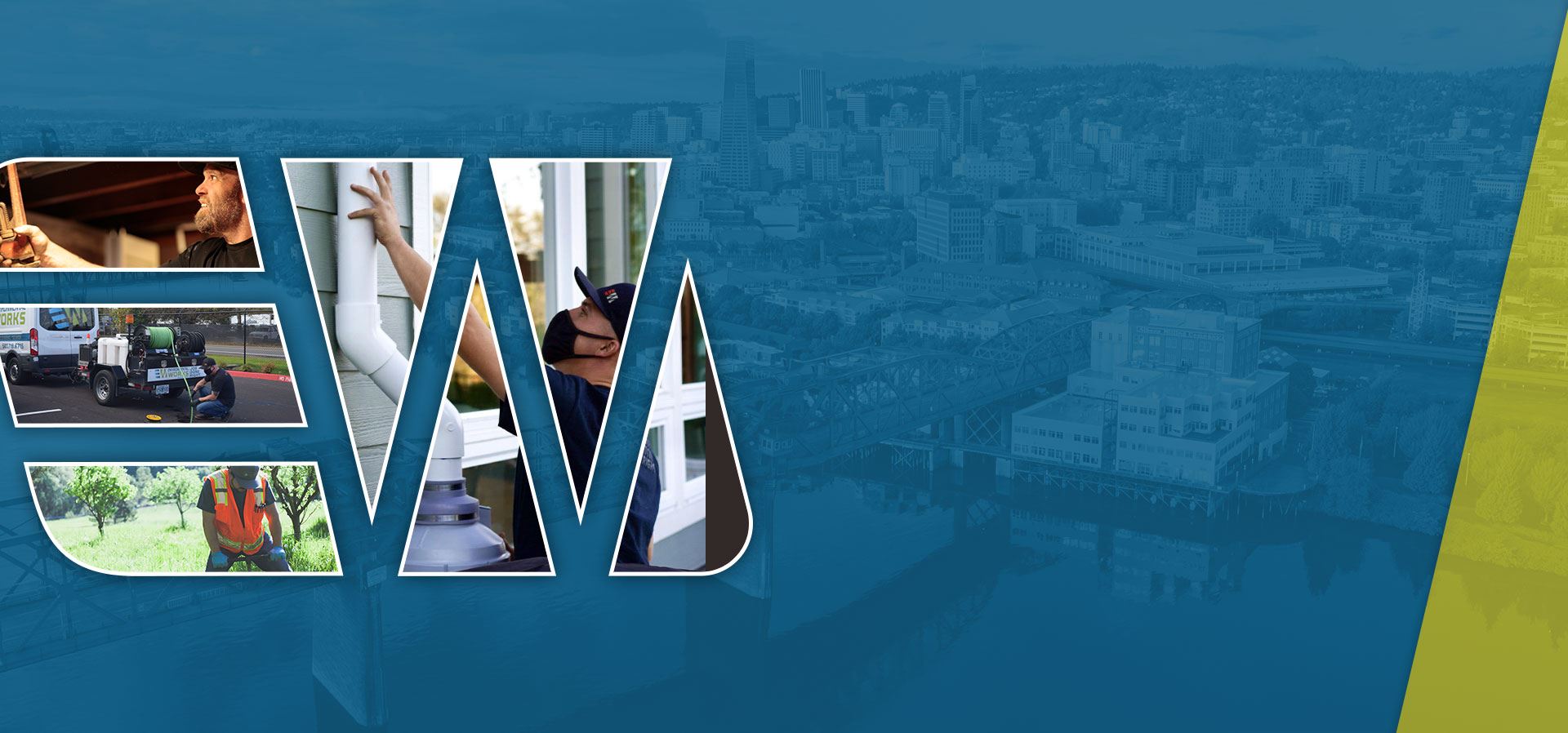 Happy Customers in Your Neighborhood
Hear From Our Past Customers
"Thank you all for the excellent job!"

Dwight and the team at EWorks really came through for my clients. We were able to coordinate to get the property sold on time and they saved my clients thousands. I highly recommend them.

- Isac G.

"Thank You, Joel and Team!"

I've been using Environmental Works for years because they're great, and I just discovered something else they do very well--classes to educate homeowners and real estate professionals about the risks and various factors affecting homes when it comes to se

- Corey E.

"Highly recommend. Thank you!"

Tim came out for our job that included clearing a drain that directs runoff from our driveway. It turned out to be more complicated than anticipated but Tim persevered, even crawling under the deck to get a better take on the situation. Definitely apprecia

- Matthew S.

"Very Professional and Flexible!"

We were pleased with the way our mitigation system turned out. Our home proved to be somewhat of a challenging one to put in a system in a way that was acceptable to us. The crew worked hard to make it all work out well.

- Sheri S.

"Hunter was absolutely amazing to work with! Very professionally handled my unique situation making sure to cover every angle and make sure it was done right and under warranty. Drew did an awesome job with the repair work…got it done right and so fast."

- Kyle P.

"Highly Recommend!"

Environmental Works is the best company to work with. Everyone is super friendly and they have amazing customer service. They always text or call to give you test results instantly - which is super helpful in real estate transactions.

- Nikki D.

"I recommend them highly. Great Job!"

This company was great to work with, I am an older widow and I felt they gave me a very fair bid! They were here when they said did the job and cleaned up as much as they could as they had to dig up some of my yard.

- Jan S.

"Made Everything Easy for Us"

We had environmental works install a drain line by doing horizontal drilling for a 3" line for 110', install the pipe and connect to existing plumbing that needed the extension. The work was done to our satisfaction in a single day.

- James R.

"10/10 Amazing Company to Work With!"

I truly would recommend this company to anyone- specifically because of the customer service and value I received having Joe come on site. Joe at Environmental Works went way above and beyond helping me locate a very a hard to find tank in the backyard.

- Alex M.
Stay Up to Date with
Environmental Works
Want all the latest news or updates? Browse through our blog to read our most recent posts and featured articles.