Horizontal Directional Drilling
Environmental Works specializes in horizontal directional drilling (HDD) to provide our clients with a trenchless pipe installation method where standard "open trench" excavation just doesn't make sense. Directional line boring allows us to reduce site restoration costs and ultimately save you money by boring and steering the drill under roads, driveways, retaining walls, landscaped yards, streams and other obstacles. The precise location and depth of the drill head is tracked with advanced locating electronics to guide and steer the bore path to a precise destination. This is especially important for pipe that must be installed on grade, such as sewer lines. Once the drill reaches its destination, we attach pipe or "product" to the drill head and pull it back underground to the starting point. We use industry leading Ditch Witch drills because they are built tough and are backed with great local customer support. That means jobs get done on time and on budget. If your project cannot be drilled due to extreme soil conditions, we will let you know and work with you quickly to find alternative solutions. Difficult or costly pipe projects are now possible with trenchless drilling technology!
Directional Drill Capabilities:
Commercial/Industrial, Municipal, Residential
PGE Certified for Electrical Conduit installed in the Right of Way.
Sewer and Water lines
Cable, Fiber and Electrical Conduit
Geothermal Piping
Irrigation Systems
Driveway Sleeving
Road, Highway, and Water Crossings
Down Steep Hillsides
Under Trees, Landscaping, Driveways, and Retaining Walls
Hydro Excavation Services:
Environmental Works provides a safe alternative to digging and excavating by using a powerful stream of pressurized water and a vacuum system to safely remove dirt and rock around sensitive underground utilities. This method is called hydro or vacuum excavation. By core drilling an access hole through concrete and asphalt surfaces and vacuum excavating "potholing" down to utilities, we can reduce the restoration costs and safely and precisely locate utilities prior to excavation or drilling activities. When shovel or machine excavation is just too risky or costly, hydro excavation is the solution!
Environmental Works is the trenchless sewer repair experts using the latest sewer bursting & horizontal directional drilling technologies to get the j
Reduce site restoration costs with Environmental Works hydro vacuum excavation services sensitive to underground product.
Like What You See?
We're ready to tackle any job, whatever the size.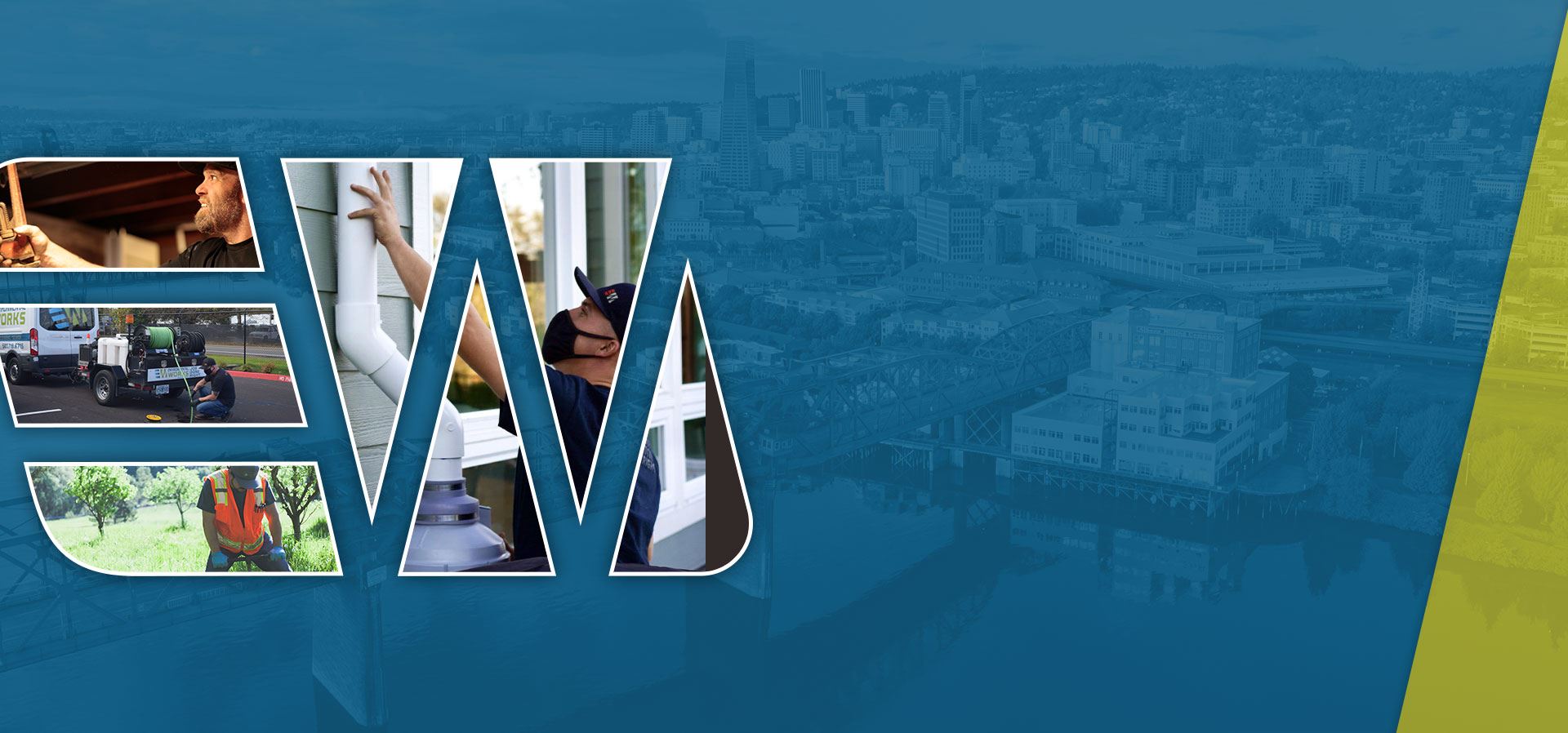 Happy Customers in Your Neighborhood
Hear From Our Past Customers
"Made Everything Easy for Us"

We had environmental works install a drain line by doing horizontal drilling for a 3" line for 110', install the pipe and connect to existing plumbing that needed the extension. The work was done to our satisfaction in a single day.

- James R.

"Thanks Environmental Works!"

Installation happened smoothly, with great communication all around. They offer a great, needed service and I feel reassured knowing they will deal with any issues if they arise in the future! Radon Free because of this awesome company!!!

- Michelle M.

"Great Service All Around"

Em came out to do a sewer scope, she was early and called to see if she could get started early. She was professional, friendly, and thorough. She even researched our city's code after the scope to let us know a possible issue would not be our respon

- Danielle M.

"10/10 Amazing Company to Work With!"

I truly would recommend this company to anyone- specifically because of the customer service and value I received having Joe come on site. Joe at Environmental Works went way above and beyond helping me locate a very a hard to find tank in the backyard.

- Alex M.

"No One Better!"

Highly recommended for radon mitigation. They took the time to explain everything. I also tried their plumbing department. Joel was great. Fixed my leaky outdoor faucet fast and reasonably priced.

- Lori S.

"A New Loyal Customer"

Environmental Works performed a sewer scope inspection and a radon test for me and made the process very easy, and at the right price. I received a comprehensive and detailed report for the test and inspection right away. Scheduling was a breeze and everyo

- Mark G.

"Thank You, Joel and Team!"

I've been using Environmental Works for years because they're great, and I just discovered something else they do very well--classes to educate homeowners and real estate professionals about the risks and various factors affecting homes when it comes to se

- Corey E.

"Highly recommend. Thank you!"

Tim came out for our job that included clearing a drain that directs runoff from our driveway. It turned out to be more complicated than anticipated but Tim persevered, even crawling under the deck to get a better take on the situation. Definitely apprecia

- Matthew S.

"Very Professional and Flexible!"

We were pleased with the way our mitigation system turned out. Our home proved to be somewhat of a challenging one to put in a system in a way that was acceptable to us. The crew worked hard to make it all work out well.

- Sheri S.
Stay Up to Date with
Environmental Works
Want all the latest news or updates? Browse through our blog to read our most recent posts and featured articles.