It takes years of experience, specific knowledge and nationally recognized professional certifications to be a trusted radon, sewer, or oil tank inspector. Unlike the home inspectors who often perform these inspections for home buyers, Environmental Works' technicians specialize in radon, sewer and heating oil tanks. You can rest assured we will not recommend unnecessary repairs or overlook critical issues. That's a JOB DONE RIGHT!
RADON TESTING
Every home in the Pacific Northwest should be tested for Radon. The most common practice for testing Radon during a home transaction is through Short-Term Radon testing. RADON TESTING Monitors are placed in the lowest livable level in the home and set for a minimum duration of 48hrs.
Environmental Works' radon technicians are certified through AARST-NRPP (American Association of Radon Scientists and Technologist - National Radon Proficiency Program) to abide by required government testing protocols. Our skilled technicians can provide immediate radon test results upon pick-up and on-site estimates. We only use top of the line radon testing technology and materials that are unobtrusive to residents/occupants.
SEWER SCOPES
With the use of state-of-the-art technology Environmental Works can quickly locate and record the state of any sewer pipe from the house to the city main. Our inspection experts can instantly recognize these issues based on set criteria and can pass / fail on the spot. Our honest and accurate reports allow us to have trusted working relationships with local municipalities and are categorized as a City of Portland preferred contractor. With every failed sewer inspection recommendations for repair or replacement will be accompanied free of charge.
TANK LOCATES
Any home built before 1965 is likely to have used oil heat at one time. If you suspect an oil tank was used we recommend starting your search through state and local records for any pre-existing paperwork on the property ODEQ LUST DATABASE.There are also several indicators around your house that may give clues to the existence of an underground tank TANK LOCATING.If you're still unsure our experts are here to help. If there's an underground heating oil tank, we'll find it! Our Underground Tank Inspection Team uses state-of-the-art scanning technology to discover the location of underground heating oil tanks with complete precision.
SOIL SAMPLES
Soil sampling is often requested by a purchaser of a property when an underground oil tank is present and has not been decommissioned and/or certified under the Oregon Department of Environmental Quality (ODEQ) Heating Oil Tank (HOT) program. Soil Samples are then taken in an effort to determine whether a tank has released heating oil to the surrounding soil.
As a trusted and licensed ODEQ Heating Oil Tank Contractor with over a decade of experience, we guarantee soil sample lab results within 24-48hrs. If a heating oil tank release is found, Environmental Works team of project managers will help you navigate through the uncertainty with a full-range of decommissioning, cleanup and certification options.
Like What You See?
We're ready to tackle any job, whatever the size.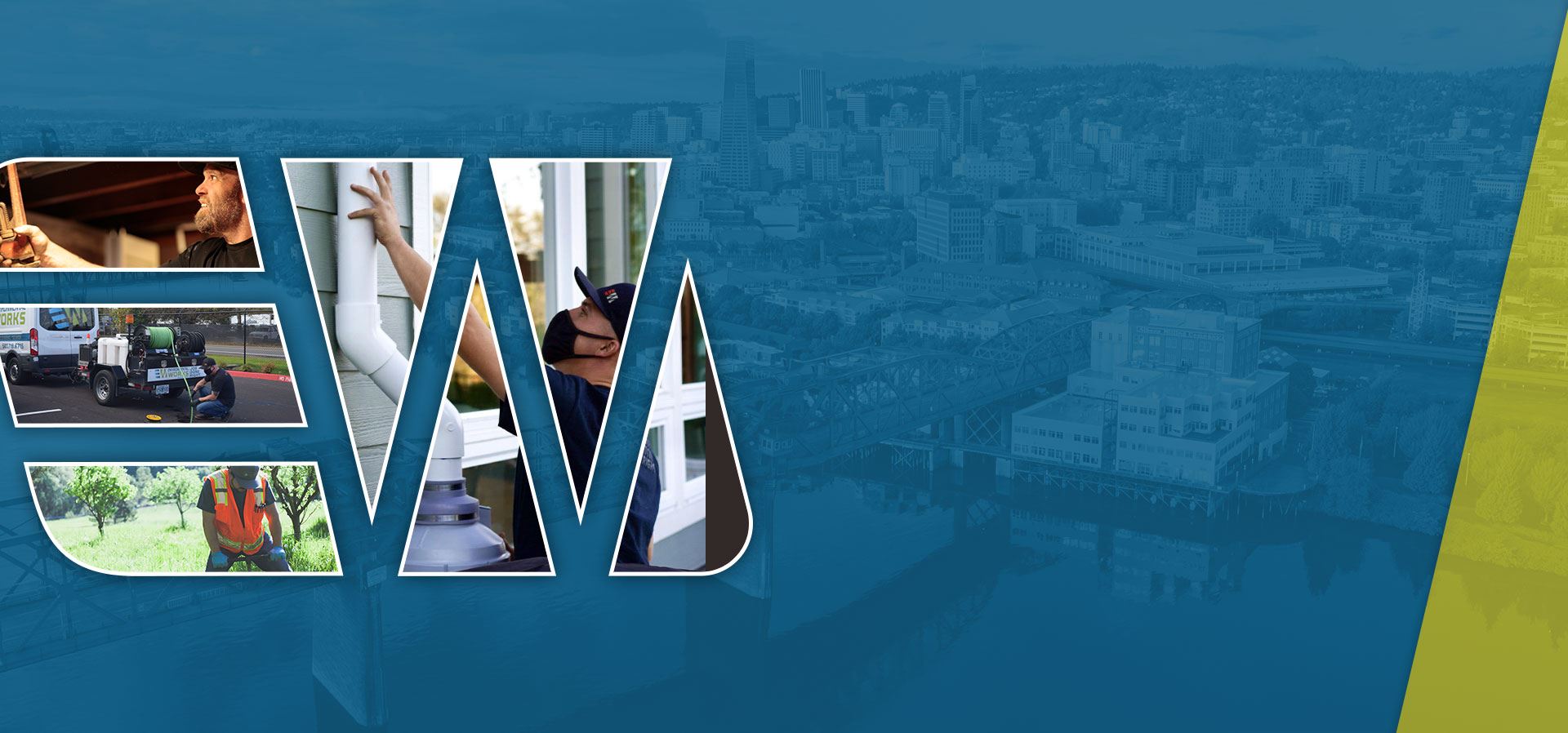 Happy Customers in Your Neighborhood
Hear From Our Past Customers
"Professional & Honest"

Sam and Environmental Works did a 5 star job for us. We had a high radon level and they came out and they fixed it in the afternoon. They also saved us thousands of dollars by only doing part of the job they thought they would need to do. We only needed ha

- Patty M.

"Highly Recommend!"

Environmental Works is the best company to work with. Everyone is super friendly and they have amazing customer service. They always text or call to give you test results instantly - which is super helpful in real estate transactions.

- Nikki D.

"Made Everything Easy for Us"

We had environmental works install a drain line by doing horizontal drilling for a 3" line for 110', install the pipe and connect to existing plumbing that needed the extension. The work was done to our satisfaction in a single day.

- James R.

"Great Service All Around"

Em came out to do a sewer scope, she was early and called to see if she could get started early. She was professional, friendly, and thorough. She even researched our city's code after the scope to let us know a possible issue would not be our respon

- Danielle M.

"Thanks Environmental Works!"

Installation happened smoothly, with great communication all around. They offer a great, needed service and I feel reassured knowing they will deal with any issues if they arise in the future! Radon Free because of this awesome company!!!

- Michelle M.

"Thanks guys!"

I'm super happy with Environmental Works, they were able to get my Radon mitigation system almost immediately. The work was efficient and on time.

- Gustavo D.

"I recommend them highly. Great Job!"

This company was great to work with, I am an older widow and I felt they gave me a very fair bid! They were here when they said did the job and cleaned up as much as they could as they had to dig up some of my yard.

- Jan S.

"Thank you all for the excellent job!"

Dwight and the team at EWorks really came through for my clients. We were able to coordinate to get the property sold on time and they saved my clients thousands. I highly recommend them.

- Isac G.

"5 Stars"

Both the managing and the on-site staff who actually installed the radon mitigation system were easy to work with. Specifically, I found them to be easy to communicate with and that they listened to my concerns.

- Diedra C.
Stay Up to Date with
Environmental Works
Want all the latest news or updates? Browse through our blog to read our most recent posts and featured articles.